Democrats test strength in deep-red Arizona special election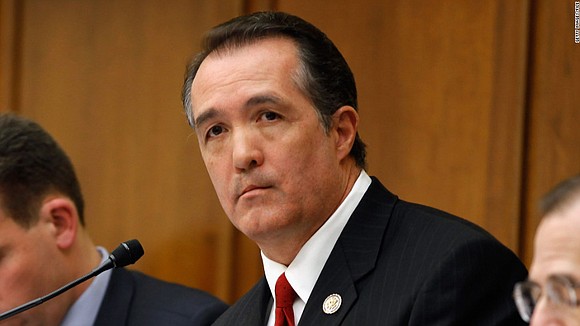 By Dan Merica, CNN
(CNN) -- Democrats are hoping to continue their recent momentum in special elections Tuesday when voters outside of Phoenix head to the polls to fill a vacancy created when Republican Rep. Trent Franks resigned in December amid sexual harassment allegations.
Democrats don't think they will win the race that pits Hiral Tipirneni, a physician, against Republican Debbie Lesko, a former state senator. And Arizona's 8th Congressional District has all the hallmarks of a place Republican should easily win: Voters in the predominantly senior and white district, where there are around 78,000 more registered Republicans than Democrats, backed President Donald Trump by 21 percentage points in 2016.
But in a year where Democrats, buoyed by anti-Trump fervor, have consistently overperformed their Republican counterparts, the party will be looking at the margin of victory on Tuesday evening to determine whether a blue wave is about to crash on Republicans in the general election later this year.
Their thinking goes like this: If Tipirneni can keep it close with Lesko in a district that Trump won by more than 20 points, Democrats stand to make significant gains in key races later this year like a closely watched contest for the state's open Senate seat, a chance to challenge Arizona's Republican governor and a winnable open House seat. Trump won Arizona overall by only roughly 3 points in 2016.
A loss in Arizona would deliver a stinging blow to Republicans, though. The party has lost the last two high-profile special elections in traditionally reliable Republican areas: the Alabama US Senate race in December and Pennsylvania's 18th Congressional District in March. A loss in Arizona would signal sizable problems to Republicans in the state and nationwide.
Republican operatives in the state argue Lesko is in a strong place to win the race and that the party's unexpected loss in Pennsylvania served as a wake-up call that no race -- even one in a district long controlled by Republicans -- could be taken for granted.
The race has largely hinged on health care, with Tipirneni leaning heavily on her medical background and proposing universal coverage through Medicare expansion. Lesko has tried to cast Tipirneni's plans as too liberal for the district and has attempted to tie herself to Trump throughout the campaign, namely by backing his plan to build a wall along the US-Mexico border and celebrating the Republican-backed tax reform.
Compared with the race earlier this year that saw Democrat Conor Lamb's unlikely win in suburban Pittsburgh, spending in the Arizona district has been relatively minimal and Trump has kept his distance.
Tipirneni has raised $664,920 during the race, over $100,000 more than Lesko's $539,403. However, that shortfall has been made up by outside Republican groups that have pumped more than $1 million into the contest for a mix of media and turnout services.
Trump's first comment on the race came in early April through a Republican National Committee robocall to persuadable voters.
"Nancy Pelosi wants to send a liberal Democrat to Congress to represent you. We can't have that," Trump says in the call, a recording of which was obtained by CNN, that went out to voters on April 6. "If that happens, illegal immigrants will pour right over your border, bringing their drugs and their crime with them, right into your neighborhood, right into your back yard."
The call touted Lesko as a Republican in line with Trump on immigration and urged voters to specifically get out and vote for her early.
Early voting will make up a bulk of the ballots cast in the special election.
According to the Arizona secretary of state, over 154,000 votes have been cast through early voting. Republicans make up 48% of the early ballots cast and the average age of the voters has skewed older at 63 years old.