Trump now faces Comey's moral assault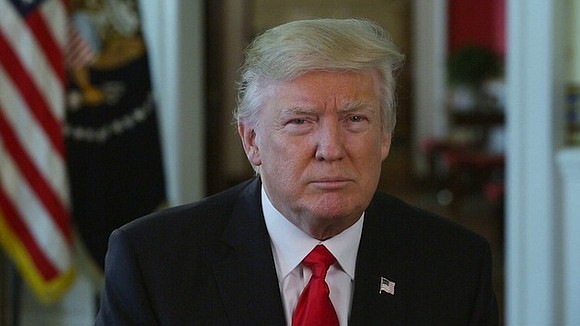 Analysis by Stephen Collinson, CNN
(CNN) -- James Comey, anointing himself as America's moral conscience, called on the nation to recognize that Donald Trump's actions add up to an immoral, malignant presidency that insults core democratic values.
Comey set up an unprecedented public challenge from someone of his stature to a sitting commander in chief, framing the most penetrating critique of Trump's White House yet from an establishment figure.
"The foundation of this country is in jeopardy when we stop measuring our leaders against that central value of the truth," Comey said in an exclusive interview with ABC News chief anchor George Stephanopoulos.
His indictment came at the start of a media blitz to promote his book "A Higher Loyalty," publishing Tuesday -- 11 months after he was fired. The action sparked claims the President was trying to obstruct justice over the Russia probe and led to the appointment of a special counsel.
The former FBI director's appearance threw into focus questions that will be at play over the next 10 days: Which version of events will Americans find most credible -- that of the former FBI director or the man who fired him? Will Comey's healthy sense of his own ego and place in history serve to alienate any undecided Americans rather than convince them of his arguments about Trump?
And -- ultimately -- will there be a political price to pay for the President?
The media buzz around the interview and its Washington reverberations could also carry consequences. The New York Times published a full-page op-ed reminding the President he's not above the law, a reminder of how real fears of a systemic political crisis in the event Trump attempts to fire special counsel Robert Mueller or Deputy Attorney General Rod Rosenstein, who is overseeing his probe.
Polarized opinions
Another issue is whether Comey's critique about the President can penetrate the permanent storm that whirls around Trump and fundamentally reshape already polarized opinion about the President's behavior.
A recent ABC News poll showed that Americans found Comey more believable than Trump, by a margin of 48% to 32%. If the fierce campaign by Trump world to discredit the former FBI director's book fails to shift that number, it could suggest that the President is in for lasting political damage.
But it's not as if Comey's view of the President represents a sudden shock to the electorate. For example, his descriptions of a President prone to lying are borne out by the facts of the last 15 months. The picture he paints of an almost feudal patriarchy presided over by Trump appears to be validated by the way the President casually fires aides on Twitter and undermines his top aides.
Still, most criticisms of the President by elites like Comey merely serve to solidify the views of his supporters that he is being unfairly maligned.
Comey called for a national moment of reflection, in which everybody, regardless of partisan views, to evaluate the President and to consider whether he presents a threat to America itself.