AT&T trial turns its attention to Comcast-NBCUniversal merger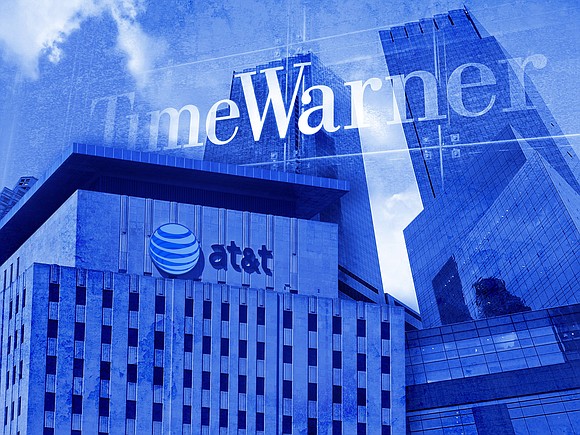 Hadas Gold and Jessica Schneider
(CNN Money) -- Justice Department Antitrust Chief Makan Delrahim appeared in the courtroom Thursday to watch the proceedings in the government's lawsuit to stop AT&T's bid to purchase Time Warner as attorneys honed in on another merger: Comcast and NBCUniversal.
Besides his attendance at opening statements, it was the second time Delrahim showed up in the courtroom to observe witness testimony. Last week, he arrived to watch Comcast executive Greg Rigdon testify, but in an interview with CNN outside the courtroom, Delrahim said not to read too much into the fact he appeared on days that involved Comcast discussions.
"I try to see what I can. I've got other responsibilities as you know, other transactions, but this is an important case so I come when I can," Delrahim said.
Two AT&T executives testified Thursday about how they prepared for the expiration of the settlement conditions imposed on the Comcast-NBCUniversal deal, which was the last mega media merger akin to AT&T's $85 billion purchase of Time Warner occurred. Time Warner is CNN's parent company.
One key difference between how the Comcast and NBC deal worked out is that the Justice Department did not sue to stop Comcast's purchase of NBC, instead reaching a settlement agreement that was ultimately approved by the same judge presiding over the AT&T case, Richard J. Leon.
The settlement included certain conditions that Comcast and NBC had to adhere to for seven years, including a commitment from Comcast to not withhold NBC programming from distributors during disputes. Comcast would also have to enter arbitration should any disputes arise with distributors. But those conditions expire this September.
During testimony on Thursday, Justice Department lead attorney Craig Conrath sought to highlight how AT&T and DirecTV executives prepared for the expiration of those consent decrees, pointing to the companies' internal strategy documents that detailed what would happen in the industry once Comcast and NBC were free from the restrictions.
The Justice Department has sued to stop AT&T's $85 billion purchase of Time Warner, claiming it will use increased bargaining leverage to raise rivals' costs, limit competition and stifle innovation. AT&T has argued that prices would not necessarily go up, that it would have no reason to keep its content from competitors and that the acquisition is necessary for AT&T to compete with the likes of Facebook, Apple, Amazon, Netflix and Google.
One strategy document, introduced during the testimony of AT&T Vice President of Strategy and Business Development Timothy Gibson, said Comcast and NBC would have the option to "raise prices or withhold content" or withhold "specific rights" related to the content.
The document also said that, without the arbitration agreement, Comcast and NBC could "play hardball" and "threaten blackouts," and could "choose not to license online to some players and discriminate on price."
Gibson testified on cross examination by AT&T and Time Warner attorney Katrina Robson that the strategy document government attorneys read from was an early draft that was later reviewed by legal and regulatory experts who removed those portions.