Tiger Woods' Masters return evokes 'Tiger mania' of old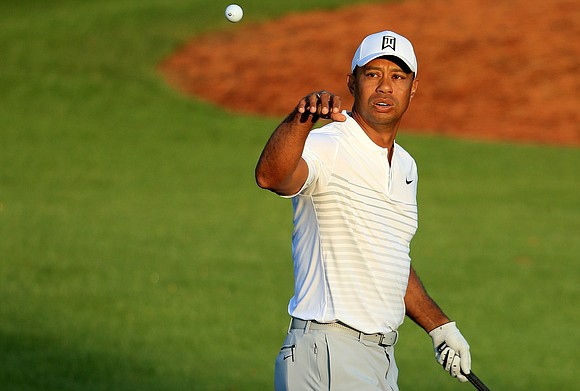 Rob Hodgetts, for CNN
(CNN) -- He last won a major nearly 10 years ago, and has since been mauled by the maelstrom of life yet "Tiger mania" is in full swing at Augusta.
From a sex scandal, divorce, and loss of form, to arrest for driving under the influence, addiction to painkillers and four major back surgeries, Tiger Woods' route into the sunset of his career has been rocky to say the least.
Plus, he's 42 in a sport dominated by fit, young athletes -- a trend he pioneered 20 years ago.
And yet.
Woods will tee it up at Augusta this week as one of the favorites to clinch a fifth green jacket and 15th major title.
Far from fairytale or wishful thinking, Woods' remarkable resurgence this season following back fusion surgery last April suggests he is trending towards the top of a leaderboard. In his last three events he's finished 12th, tied second and tied fifth.
And not just any leaderboard. If anywhere is Woods' patch, it's Augusta National.
Four victories and nine other top 10s in 19 Masters as a pro suggests if he has any kind of form, he has a chance.
"He's got a great chance, his game is right there, he's very comfortable around this golf course," Rory McIlroy told a media conference Tuesday at Augusta.
And yet.
Woods hasn't played the Masters since 2015 and has missed three of the last four because of the persistent back injury. He tried to get fit, but says in hindsight it was a "pipe dream" as his back was "fried."
He last won at Augusta in 2005 when Jordan Spieth, another of this week's likely protagonists, was 11.
His last major title was 2008, after which life not only got in the way but tripped him up and kicked him when he was down.
Just last year he spoke of "dark times" during his various spells out for rehabilitation. He talked of having "no light at the end of the tunnel" and feared his career was over. He even worried he might not be able to get back to a full and normal life -- playing with his kids, driving a car, going out to dinner. The pain in his back and down his leg was too bad.
Last May he was arrested for driving under the influence and his haggard face was paraded around the world in his police mugshot. The dashcam video of Woods attempting to answer questions was painful viewing for fans.
This public humiliation was a new low and the final confirmation for some that he was done.
And yet.
The painkillers he was using were helping in his recovery from the back fusion surgery -- his fourth procedure since March 2014. Evidence would suggest the op was a major success. Free of the meds, Woods appears to be a new man.
"I don't have any pain," he told reporters Tuesday, acknowledging this comeback is "light years" from 2017's aborted return.