Coahuila, Mexico: The best wine country you don't know about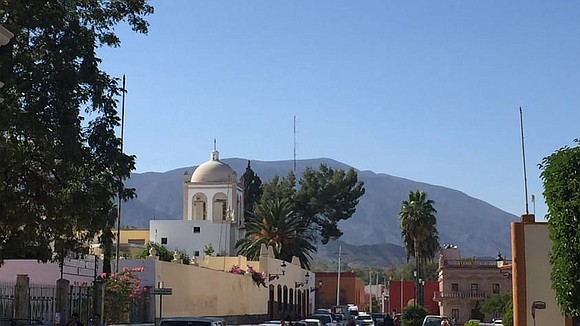 By Susannah Rigg, CNN
(CNN) -- Mexico (particularly the Baja region and Guanajuato state) has placed itself well and truly on the map when it comes to wine production.
But what many oenophiles don't know is that there is another area of Mexico that has been producing wine for over 400 years: Coahuila, in northern Mexico, is home to the oldest vineyard in the Americas, which opened in 1597.
Not only is this region off the radar for wine lovers visiting the country, even plenty of Mexicans aren't even aware of it.
However, the Parras Valley in Coahuila is not only home to the oldest vineyard it is also providing fertile soil for some of the newest and most innovative winemakers in the region. Here's why a trip to Parras (which, in fact, means grapevines) should be on every wine geek's bucket list.
The oldest vineyard in the Americas
A tour of Casa Madero is a journey through Mexico's winemaking past, taking in a vineyard that has been making wine consistently and successfully for 420 years and currently exports wine to 27 countries.
This hacienda, which was established by some of the first Spanish settlers to the area, was given a royal grant to produce wine back in the 16th century. The wild local grapes, however, were acidic, so the Spanish brought over a different grape from native country.
So important is wine production to this part of Mexico that every year in August, there is a festival to celebrate the grape harvest.
In a celebration that is almost as old as the wine production itself, hundreds of locals in traditional dress (and headscarves for the women) descend from the mountains and dance around a bonfire. They then stomp on the grapes to give thanks for the harvest.
From the oldest to the youngest
Opened in 1998, Bodega Rivero González is a modern vineyard that produces both wine and pecans (another specialty of the area). While relatively small, they produce 10 wines -- notably a crowd-pleasing white called Blanco -- using only locally sourced grapes, making it a great place to sample a truly Coahuilan product.
After a tour of the property, you can enjoy a wine tasting paired with cheeses and jellied fruit (known in Mexico as "ates"). If you don't have time to head out to their vineyard you can also stock up on a bottle or two or their wine and some of their candied pecans at the Rivero González shop in Parras town.
Winemaking in extreme conditions
Head about an hour outside of the town of Parras and up to an altitude of 7,200 feet and you will find the Don Leo vineyard, one of the highest in the world. A stunningly beautiful vineyard, Don Leo is surrounded by the Coahuila desert with spectacular views over almost 125 acres of land.
Arriving to the vineyard you pass huge cacti, grazing bulls and maybe a bison or two. All belong to the vineyard and are part of a wider sustainability project.