Why Jay-Z and These Hip-hop Stars See a Silver Lining to Trump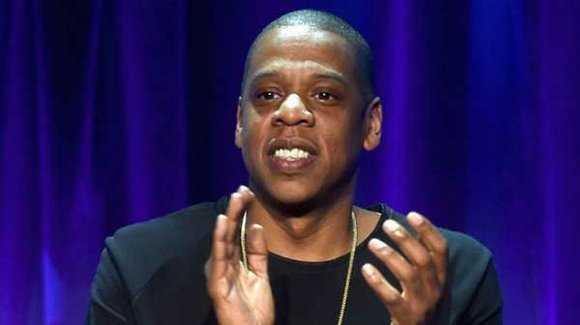 By Deena Zaru, CNN
(CNN) -- Jay-Z is the latest hip-hop star to reflect on what he sees as a silver lining to the presidency of Donald Trump -- a theme that surfaced in hip-hop and some progressive circles even before Trump won the 2016 election.
"There was a great Kanye West line in one of [his] songs: 'Racism's still alive, they just be concealin' it,'" the MC told The New York Times, referring to lyrics from "Never Let me Down," a 2004 Kanye West song that features Hov and ​J. Ivy. "Take a step back. I think when Donald Sterling got kicked out of the NBA, I thought it was a misstep, because when you kick someone out, of course he's done wrong, right? But you also send everyone else back in hiding. People talk like that. They talk like that. Let's deal with that."
These comments mirror a larger theme in hip-hop: that Trump, with his bombastic rhetoric and a string of defiant controversial remarks on race, left no room for anyone to argue that we are living in a largely post-racial society, as some had argued after the election of Barack Obama, America's first black president.
The silver lining view is in no way an indication that hip-hop, which is ramping up its activism in the age of Trump, is accepting the President, but an indication that this community wants an honest conversation on race.
Jay-Z, who was one of the most prominent supporters of Obama, said that while a debate on racism in America will ideally be encouraged and supported by a president instead of provoked, "it's still happening in a good way, because you can't have a solution until you start dealing with the problem: What you reveal, you heal."
Even before Trump declared his candidacy in June 2015, CNN's #GetPolitical series had been conversing with artists about the intersection of music and politics and covering the cultural debates taking place in the hip-hop community.
Here's a look at 13 highlights from #GetPolitical reporting on music, politics and activism that mirror what many in the progressive community have come to terms with as a "silver lining" to Trump:
Rapsody: '(Trump) really took the sheep off the wolf'
North Carolina rapper Rapsody, whose latest album "Laila's Wisdom" was nominated for a Grammy for best rap album, told #GetPolitical in September that socially conscious hip-hop has been amplified and is making its way to new ears during Trump's administration because people are more willing to listen.
"(Trump) really took the sheep off the wolf, or he removed the curtain, and it's like this really is America. It's 2017 and we still have people coming out with torches and with hate in their heart for the color of somebody's skin or someone else's religion," she said, referencing the August white supremacist rally in Charlottesville, Virginia. "And that's what (Trump) has shown ... that (racism) exists, and it's still a thing and it's being passed down in that sector from one generation to the next."