A 'cozy night,' Roasting Chicken and a Royal Proposal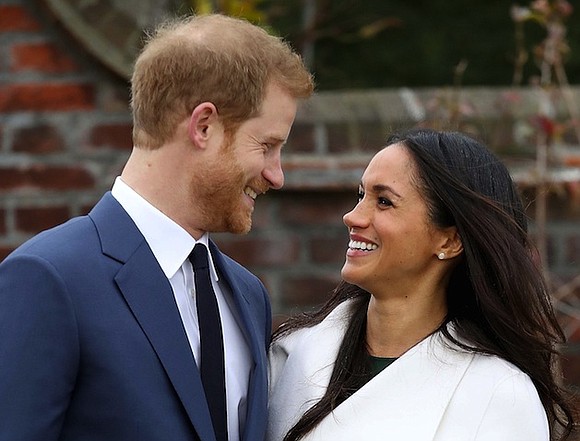 By Eliott C. McLaughlin, CNN
(CNN) -- Meghan Markle barely let Prince Harry finish proposing.
It was a "cozy night" earlier this month at the couple's Nottingham Cottage at Kensington Palace and the pair were roasting a chicken, the American actor said. Or trying to roast a chicken, Harry said, correcting her.
"It was so sweet and natural and very romantic. He got down on one knee," she said. "As a matter of fact, I could barely let you finish proposing. I said, 'Can I say yes now?'"
The pair giggled as they fondly remembered the moment. Harry continued, "There was hugs and I had the ring in my finger. I was like, 'Can I give you the ring?' She goes, 'Oh, yes! The ring!'"
"It was a really nice moment," the prince said. "It was just the two of us, and I think I managed to catch her by surprise as well."
Cozy nights have been a theme of their courtship, they said. To avoid the media scrutiny -- which, at times, has been none too kind to Markle and her beau -- they've avoided nights on the town, instead opting for evenings at home, away from the paparazzi and their prying lenses. In essence, they had to "reverse the whole process," the prince said.
These were among the revelations -- along with Harry's belief that Markle and his mother, the late Princess Diana, would be "thick as thieves" -- divulged by the royal couple-to-be in an interview with BBC's Mishal Husain. The interview aired Monday evening, hours after the pair announced that they planned to wed following an 18-month romance.
How they met
Markle, who grew up in Los Angeles, said she didn't think of theirs as a "whirlwind" relationship. The two met for a drink in July 2016 on a blind date, brokered by a mutual friend, whose name they would not reveal, but "it was definitely a setup," Markle said.
They didn't know much about each other. Markle wasn't too familiar with the British royal family, and Prince Harry had never seen the television show, "Suits," nor any other example of Markle's work.
Harry recalled his first impression: "I was beautifully surprised when I walked into that room and saw her. There she was sitting there."
What Markle tells us about the modern royal family
He thought, "I'm going to have to up my game."
Shortly after their first encounter, during which they shared their passions and the changes they'd like to effect in the world, they decided another date was in order.
"What are we doing tomorrow? We should meet again," Markle recalled asking.
Prince Harry was about to head off to Africa, and Markle was busy filming "Suits."
"We need to get the diaries out and find out how we're going to make this work," Harry thought at the time.
Getting to know each other
They had another date that month and then Harry was able to convince Markle to join him in Botswana a few weeks later. They camped out under the stars for five days, he said.