James Cameron on Disney's Pandora and why the 'Avatar' sequels are talking so long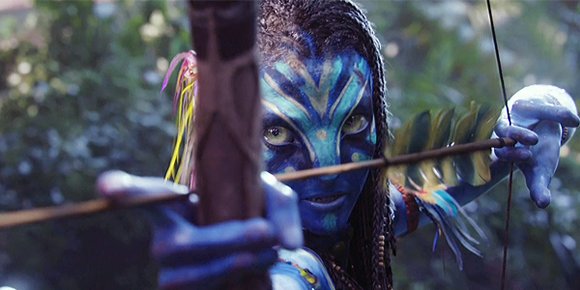 NEW YORK (CNNMoney) -- Walt Disney World has treated guests to the Tomorrowland, Neverland, and now the famous theme park is inviting fans to visit the land of "Avatar."
"Pandora - The World of Avatar" opens to the public this weekend at Disney's Animal Kingdom park in Orlando, Florida. The colorful attraction, replete with towering alien creatures and glowing plants, was inspired by director James Cameron's 2009 blockbuster "Avatar," which took place on Pandora, a lush, green moon inhabited by the Na'vi species.
It took roughly six years to build and comes with a price tag that is reportedly in the range of half a billion dollars, making it one of the resort's most ambitious undertakings.
CNN spoke with Cameron at the land's dedication on Wednesday about working with Disney, creating Pandora both on and off screen, and why he's taking his time with those highly-anticipated "Avatar" sequels.
The following conversation has been edited for length and clarity.
So, when did you first know that "Avatar" could actually become a real world?
Well, Disney came to me and said we want to take your movie and turn it into a land. Not a ride. A land. A place to go and be and smell and walk through and experience and have it surround you. And I thought, okay... that's a bit of a challenge. You guys are biting off a big one this time. And then they took me and showed me the model of what they proposed to build and I was stunned by the scope of their vision and imagination.
Now I'm used to being the one who does that, you know? And getting everybody else afraid that it's not possible or it's not gonna work. So the shoe was on the other foot and I thought alright, there's gonna be budget cuts. Some adult is gonna come in and stop them. And you know what? They played through, and they delivered on every promise and beyond.
What is quintessentially James Cameron about the land? I know you worked with them on it.
I did work with them on it, but I don't want to take credit because, you know, [Disney Imagineer] Joe Rohde, who was the real guy with the vision for this, he just embraced and carried the torch of the idea, the themes about indigenous culture and ecosystems and conservation work. He took all that and he basically offered this whole narrative around this land where you can come, you can visit, and the war is over, the conflict between the humans and the Na'vi is in the past and you can just soak it in.
Yes, I was involved to make sure that they weren't sort of drifting away or doing things they shouldn't do. But this is really Joe's vision and the Imagineers... It was a great collaboration.
"Avatar" came out roughly a decade ago.
No, no, no. Let's not exaggerate. Seven-and-a-half years.
Okay, seven-and-a-half years ago.
You're off by 25%!
Do you feel that that kind of gap in time hurts those are truly engaged with this land at Disney's "Pandora?"