Police: Hunt Continues for Armed Teacher Who Kidnapped Student
3/20/2017, 8:50 a.m.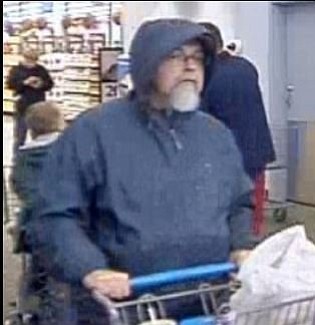 By Eliott C. McLaughlin, Faith Haleh Robinson and Scott McLean
CNN
Six days without a credible tip -- that's how long authorities have been digging for answers in the alleged abduction of a 15-year-old by a teacher at her Culleoka, Tennessee, high school.
A lawyer for Elizabeth Thomas' father said the teen's alleged abductor is armed, dangerous and "obviously a man who is not in control of his faculties."
On Saturday, the Tennessee Bureau of Investigation updated its Amber Alert explaining how little has turned up since investigative efforts placed Elizabeth and teacher Tad Cummins in Decatur, Alabama, about 70 miles south of Culleoka. State investigators have received 250 tips, from 24 states, including California, but none has helped them locate the girl.
They're left to believe Cummins could be staying out of sight.
"He potentially may have them sleeping in the vehicle or Cummins may have driven them far away from Tennessee to a rural community. Having now been on the run for more than five days, Cummins may have taken her, frankly, anywhere," the Amber Alert update said.
According to authorities, a friend dropped Elizabeth off at a restaurant in Columbia, about 45 miles south of Nashville, on Monday. Near the same time, Cummins was captured on surveillance footage pumping gas nearby, they said.
Police said they believe Cummins has two handguns. They are trying to evaluate how much cash he may have. Cummins took out a $4,500 loan days before he disappeared, police said.
'Left in the dark'
The 50-year-old Cummins has been placed on Tennessee's most-wanted list. He stands charged with aggravated kidnapping and sexual misconduct with a minor.
Jason Whatley, an attorney for the girl's father, Anthony Thomas, said the teen's abduction came after a chain of events that began January 23, when a Culleoka high school student allegedly saw Elizabeth and Cummins kissing in a classroom. The incident was reported to the school the next day, he said.
It was another week, Whatley said, before a detective with the Maury County Sheriff's Department notified Anthony Thomas of the allegations.
According to a letter Whatley sent to Superintendent Chris Marczak on February 6, Anthony Thomas called the school the next day, Feburary 1, and spoke to a woman who expressed regret that he had been "left in the dark," promised to keep him informed of further findings and assured him there would be no more contact between his daughter and Cummins.
Whatley wrote in his February 6 letter that since that February 1 call, Elizabeth had told her father she still had a class with Cummins, and her phone history indicated the two were still in contact.
"If it is true that contact between this student and Mr. Cummins has continued in light of these allegations, I can tell you that my client will use whatever legal means are at his disposal, including filing suit, to assist Maury County Schools in protecting (Elizabeth) from Mr. Cummins," the attorney wrote.