The Ripple Effects On Girls When Moms Struggle with Body Image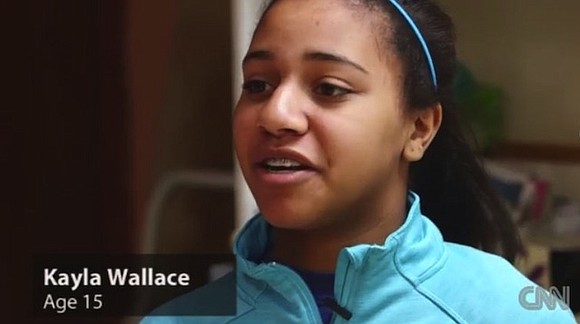 By Kelly Wallace
CNN
(CNN) -- When Kristin Hensley, a mom of two, complained to her friend Jen Smedley, also a mom of two, about having to put on a bathing suit with summer approaching, Smedley's wheels started turning.
The two women, both with extensive experience working in comedy, are hosts of the hit "I Mom So Hard" digital video series, which tackles all things parenting in a hilarious way.
As Hensley spoke about the dread of yet another bathing suit season, Smedley thought they should focus one of their weekly videos on that exact feeling, something every mom can relate to.
But to really do it right, they both knew they had to wear bathing suits in the video. So they did, making sure to mention how some modern suits, with their cutouts and low necklines, are not exactly made for mothers trying to keep tabs on toddlers at the beach or women carrying that baby weight they can't quite shed.
The video now has 17 million views and counting.
"As women, we're hard on ourselves, and I think this just gave women permission to laugh at it" and hopefully get past their own insecurities and just be with their children, said Hensley, whose kids are 4 and 6. "Get outside, get dirty, get off your towel, get out of your house, have fun and be playful, because I honestly believe as I get older, it truly is about how you feel and not how you look."
Another video, this one by Scary Mommy, another humorous and popular digital destination for parents, conveyed the same message.
"Your kids won't remember your muffin top, your spider veins or your saggy ass," declares the video, with scenes from decades ago of mothers playing with their kids at the beach. "They'll remember you."
"We were trying to think of something that was sort of universal in its appeal and would speak to all moms, and I think that's such a common experience over the summer, where you sort of just are sitting at the edge, and you are like, 'Oh, I don't want to go in. I don't want to do this. Definitely don't look at me,' " said Jill Smokler, founder of Scary Mommy and a mom of three, with a 13-year-old daughter and 9- and 11-year-old sons.
Why our body image affects our girls
Both videos tackle that same theme: Don't obsess about your body when you are in a swimsuit. Discard the insecurities, and just be with your child. The videos send another message along the way: How we feel about our bodies has a direct impact on our children, namely our daughters.
Consider this: Five- to 8-year-olds who think their moms are unhappy with their bodies are more likely to feel dissatisfied with their own, according to a report by Common Sense Media, which was a compilation of all the existing research on how kids and teens feel about their bodies.
Mothers play a "huge role" when it comes to affecting their daughters' body image, a much larger role than most moms realize, said Laura Choate, a professor of counselor education at Louisiana State University and author of "Swimming Upstream: Parenting Girls for Resilience in a Toxic Culture."