On the Front Lines of Russia's 'staggering' HIV Epidemic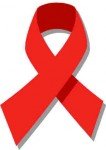 By Ivan Watson, Emma Burrows and Jeffrey Kehl
CNN
MOSCOW () -- Anna Alimova works on the front lines of Russia's growing HIV epidemic.
On a Friday night, the mother of two with a shock of bright pink hair stands outside a 24-hour pharmacy in a leafy Moscow neighborhood. She cheerfully offers plastic bags full of clean syringes to Russians dashing into and out of the store.
"Mostly drug users have hepatitis," she says. "And many of them have HIV."
According to the United Nations' UNAIDS program, Russia had the third-highest number of new HIV infections globally in 2015, behind South Africa and Nigeria.
Russian government statistics show that more than half of new infections are transmitted through intravenous drug use. And the rate of infection is rising.
Injecting eye drops
The street corner where Alimova is conducting her outreach is a makeshift shooting gallery littered with used syringes and empty vials of an eye drop sold over-the-counter in the pharmacy. Some Russian drug abusers inject tropicamide, which doctors normally use to dilate pupils, into their veins to amplify the effects of other substances.
Negative side effects of tropicamide abuse can include hallucinations, kidney pain, hyperthermia, tremors and suicidal feelings.
But it's the sharing of contaminated needles that is a main driver of the HIV epidemic sweeping the world's largest country.
One man emerging from the pharmacy hesitates and then accepts Alimova's offer of clean needles. She asks about his health. He is strikingly gaunt, with dark shadows under his eyes.
The man, who won't give his name for fear of criminal prosecution for using drugs, tells her he was diagnosed with HIV 20 years ago and believes that's why he recently lost a dramatic amount of weight.
He says he lives with his wife, who is HIV-negative, and their child.
"Would you also like some free condoms?" Alimova asks. She then gives him a business card for the Andrey Rylkov Foundation, the small Moscow-based charity where she works with a handful of others to help protect the health and human rights of drug addicts.
A 'staggering' epidemic
The Russian Federal AIDS Center reports that infection rates grew at an average of 10% annually for the past five years. In December, the center said that there were more than 1.1 million diagnosed cases of HIV in Russia.
"It is staggering," said Dr. Masoud Dara, head of the the World Health Organization's Joint Tuberculosis, HIV/AIDS and Hepatitis Program.
For the past decade, the problem has only been getting worse.
"This is not something that suddenly happened overnight," said Vinay Saldanha, Moscow-based regional director of UNAIDS, the United Nations organization designated with coordinating the fight against HIV and AIDS. "This has been an HIV epidemic that is today quite large, but it has been growing for the better part of the last 15 years in the Russian Federation."
Experts like Saldanha argue that the worsening HIV epidemic in Russia is due to a perfect storm of factors, including questionable government policies and neglected societal problems.