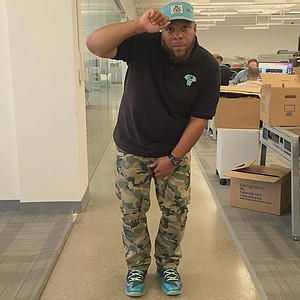 We hear in todays society about being honest and blunt when it comes to the people that you love. In the case of St. Louis bred comedian Tahir Moore, he has more than enough love to spread to the world. He learned early on to overcome the ships of life through laughter. His acting career began gradually in 2012 when he started earning roles in short films like The Love Triangle, Mouthbreather, and The List. His determination to be true to himself ultimately was the driving force for him to move to Los Angeles. It's been only 5 years and since then he has open for the likes of Affion Crockett, Jay Anthony Brown, George Wallace, Sinbad, Gary Owens and D. L. Hughley. Tahir has also showcased numerous times on Russell Simmons, "All Def Comedy" events. Tahir's performed at a number of colleges and cruises including the Tom Joyner Fantastic Voyage.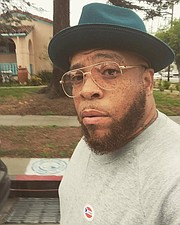 Tahir's comedy is what you call a shear punch to the face, with nothing held back. Tahir's has created a perfect blend of comedy that can make fun of himself, give you the honest truth rather you wish to know or not, and also display a masculine decorum alike those that turn to a more flamboyant style of comedy. The St. Louis hometown hero sticks to his roots of humility giving back to those in his community, and paving a road for future acts to be giving a spotlight and place to grow. Tahir host weekly comedy event in the LA area for these up and coming comedians.
In 2015 he was a semi-finalist for the NBC stand up showcase. In addition to performing stand up all over he also tours the world with infamous mud run, Tough Mudder as their start line MC. Tahir is now becoming widely known for bringing to life Fast Mike on HBO's Insecure, he appears opposite YouTube sensation and actress Issa Rae. He also hosts the All Def Digital YouTube series The Drop with co-host Megscoop.
With such an amazing start to his career there's no telling to how high Tahir will rise in the entertainment world. You can catch Tahir with the rest go the All Def Digital SquADD on "All Def Tv" on MTV2 every Friday, and also catch up on episode of HBO's Insecure on HBO GO.
Follow Tahir Moore's Social Platforms.
Instagram
Twitter