Panama City Beach, FL: A Year Round Friendly Destination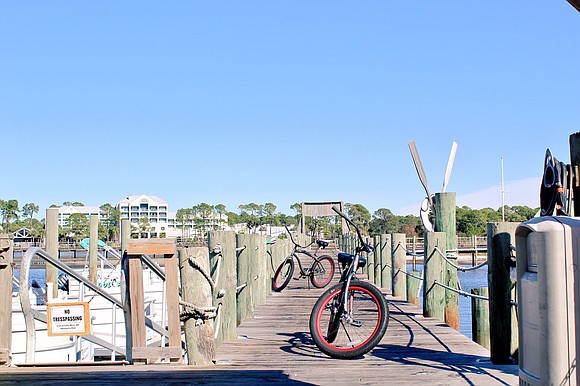 Nestled in the panhandle of the great state of Florida is a nations gem that is undoubtedly one of the most beautiful destinations that America offers. Welcome to the Real Fun Beach, Panama City Beach, Florida! Known as a waterfront town and vacation destination, Panama City Beach (also known as PCB) boasts miles of white-sand beaches with crystal clear waters of the Gulf of Mexico, world renowned cuisine and southern hospitality unlike any other. Whether you are visiting St. Andrews State Park, one of 2 protected nature preserves nearby, shopping at the Pier Park outdoor shopping mall or enjoying an array of water activities; anyone can enjoy countless excursions in Panama City Beach. Join me as I #VisitPCB!
The Accommodations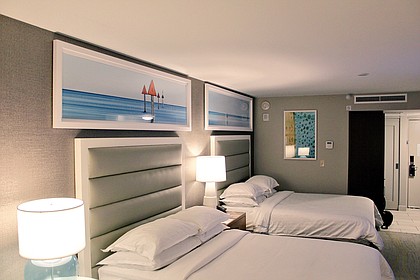 When I received word that I was visiting Panama City Beach, Florida, I was thrilled to say the least. Besides loving "The Sunshine State," I have always heard of "The World's Most Beautiful Beaches" along the panhandle and there is no denying that the sayings are true. During my visit, I was lucky enough to stay at the only AAA Four Diamond Rated resort in Panama City Beach. Known as a Florida vacation destination for generations of memories, the property was built in the 1980s and reopened as Sheraton Bay Point Resort in 2017 after an impressive $30 million-dollar renovation and rebranding.
Throw in the amazing staff; this resort is almost heaven on earth. I arrived to be greeted by the doorman Adam who went over and beyond to ensure my arrival was terrific. Once I made it to the front desk, the agent Michael made sure I was well informed about all of the amenities that the resort has to offer. From the natural beauty of the property, the modern new design, distinctive resort dining options, more than 60,000 sq. ft. of group space, and full service spa; it was clear upon arrival why Sheraton Bay Point Resort is a Florida visiting guest favorite.
No bragging here, but add the Nicklaus Design golf course, a private bay beach (which I loved), three pools, direct boat access to Shell Island, water sports and tennis, the Sheraton Bay Point Resort literally is an oasis!
Relaxation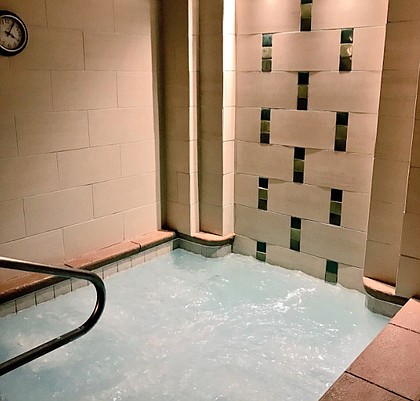 I was lucky enough to indulge in world-class pampering at the award-winning Serenity Spa at Sheraton Bay Point Resort! Serenity welcomes you to step out of reality and into serenity in its 12,000 sq. ft. facility featuring exclusive amenities from sauna and whirlpool to the Reflection zero-entry pool offering calming vistas of St. Andrews Bay. Like myself, you can enjoy an expertly administered soothing massage of your choice followed by the amazing amenities that are offered. No matter what the occasion, Serenity Spa can provide an unforgettable, customized, and luxurious experience for you, your friends, family, staff, coworkers, bridesmaids or groomsmen!
While in Panama City Beach, make your next escape to the tranquility and elegance of Serenity Spa and feel your daily stresses melt away.
Cuisine
It is very easy to spend your day at the beach from sun up to down (literally) but somewhere in between, you've got to grab breakfast, lunch, and dinner right? Don't worry; you definitely will not go hungry in Panama City Beach. The area may specialize in seafood, but there is not a shortage of other options. Whether you are hungry for some Southern-style pulled pork or a juicy, tender steak, solo or surf-n-turf, some of the best restaurants in Panama City Beach specialize in cuisine from around the world.