5 Things for Wednesday, August 9: North Korea, Opioid Epidemic, African Politics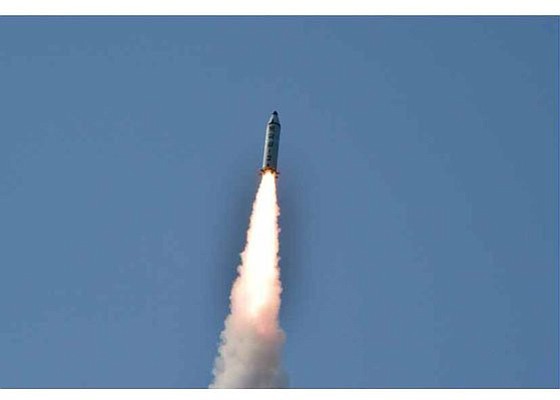 By Doug Criss, CNN
(CNN) -- Global markets are wobbling this morning as tensions between the US and North Korea heat up. Here's what else you need to know to Get Up to Speed and Out the Door.
1. North Korea
We're used to hearing apocalyptic warnings in the war of words between the US and North Korea, but usually, it's coming from the North's leader. This time, President Trump launched a verbal volley against Kim Jong Un, telling North Korea to stop threatening the US or "they will be met with fire, fury and frankly power the likes of which this world has never seen before."
North Korea responded by threatening to hit Guam, home to US military installations. American B-1B bombers had flown over the Korean Peninsula as a show of force. What set Trump off was a report from US intel groups that the North can now miniaturize a nuke and put it on top of a missile.
So there's a lot of concern about what's happening -- and what could happen next. The mixed messaging from the White House (remember, Secretary of State Rex Tillerson has been trying to lower the temperature around the rhetoric) has lots of folks worried that an effort to put "peaceful pressure" on North Korea, and bring it to the negotiating table, is in serious jeopardy.
2. Opioid epidemic
Many health officials advocate for a treatment-first approach in dealing with the nation's opioid epidemic. Not Donald Trump. The President, speaking during a briefing, wants to step up the law enforcement response to the crisis, including more arrests, and spoke in favor of what could be described as a "Just Say No"-style campaign to keep people from getting addicted in the first place.
The Trump team also refuses to declare the opioid epidemic a public health emergency, something a bipartisan commission on the topic has requested.
3. African politics
South Africa's President lives to fight another day. A no-confidence vote against Jacob Zuma in the country's National Assembly failed. Zuma has won two presidential elections, but he's been dogged by criminal probes and corruption allegations and still faces public pressure.
And in Kenya, the votes have been cast, and now everyone is awaiting the results in the heated presidential election between incumbent President Uhuru Kenyatta and former Prime Minister Raila Odinga. Kenyans could find out as early as today who the winner is, but more than likely it'll take a few days.
4. China earthquake
A powerful quake rocked southwest China, killing at least 19 people and injuring almost 250. The magnitude-6.5 earthquake struck a popular tourist area and at least five of those killed were tourists. The Chinese government is dispatching 400 fire trucks and more than 1,100 firefighters. The tourist area, which includes a national park known for its waterfalls, has also been closed.
5. Fertility rates
Americans just aren't having babies like we used to. The nation's fertility rate is at a record low, according to the National Center for Health Statistics. There were 61.5 births per 1,000 women of child-bearing age in the first quarter of this year. The rate has never been that low in 100 years of record-keeping. So why the drop? Experts can only speculate -- the report is based on birth certificates, which don't offer a lot insight into families' choices -- but they suspect it has to do with continued unease over the economy and more women putting off having children so they can pursue education and career goals.