Ready for Take Off: Astros Looking Down On Its Competition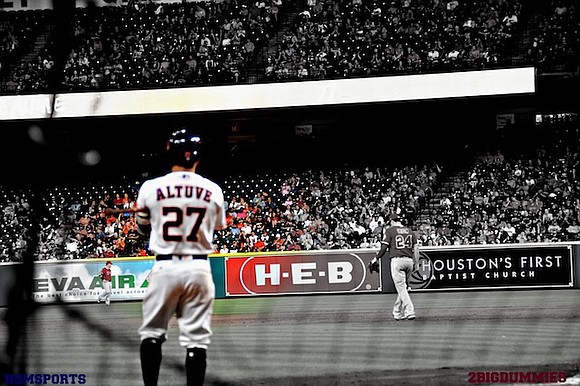 Something special is going on at 501 Crawford Street. For those of you that may not be familiar with this address, it is the location for Minute Maid Park, home of the Houston Astros who are tied for the best record in MLB at 14-6. Over the last 10 games, they are 8-2 and look like prime contenders to represent the American League in the 2017 Fall Classic (World Series). For the Astros, this is by far their best start since the 06' season.
What has given the Astros a boost is the addition of some key players who have contributed greatly this year. Josh Reddick, who was signed by the Los Angeles Dodgers in November 2016, is making a major impact with this team. Last night, against the AL Champion Cleveland Indians, Josh went 2-5 from the plate and was very dynamic in the outfield by robbing Indians player, Jason Kipnis, of a home run. His over .300 batting average is what a team, who happened to miss the playoffs last year, was missing. Houston also added journeyman OF Norichika Aoki from the Seattle Mariners. After going 3-4 at the plate against the aforementioned Indians, Aoki raised his batting average to .364, which would qualify him for seventh in the league for batting if he had enough at bats (44). The Astros also picked up a key major league veteran via trade from the New York Yankees. Catcher Brian McCann brings 12 years of experience to a rather young team of talent outside of his teammate, Carlos Beltran. His .851 OPS (.385 OBP/.467SLG) leads all AL catchers.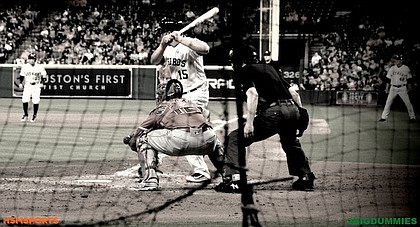 The Astros are looking to get back into the playoffs after a one-year layoff. In 2015, they had the eventual World Series Champions Kansas City Royals on the ropes in the 2015 ALDS in game 4. Up by 4 runs in the 8th inning, they ended up losing 9-6 and went on to surrender game 5 to end their season. Back this year is a talented cast who wants to forget that particular series and last year f(or that matter). Dallas Keuchel, 2015 Cy-Young winner, is off to a tremendous start this year by giving up just 5 runs in 37 innings pitched with a 4-0 record to match. This is much needed from the Astros starting ace since he suffered a shoulder injury that hampered him throughout the 2016 season.
No star shines brighter than Astros 2nd Baseman Jose Altuve. The four-time baseball All-Star is on pace to make his fifth appearance, and potentially second start (2015 was his first). Coming off a 2016 season in which he had an MLB- leading 216 hits, 24 HR, and an AL-leading .338 batting average (2nd batting title in 3 years). Jose shows no signs of slowing down in 2017. After 20 games, his stats are normal to him, but outstanding to all baseball aficionados (.312 batting avg. and 7 RBI's). Altuve has clearly shown that he is the leader of this team through hard work and dedication. And it seems to have also rubbed off on other players such as Yuli Gurriel and Carlos Correa.
With the abundance of talent the Houston Astros have assembled, a trip to Minute Maid Park is highly recommended. It's safe to say that the fans haven't felt this kind of buzz since the Astros made it to the World Series in 2005. Hope to see you there, roof open, hotdogs and brews in hand and yet another win for the 'Stros!