Tom Brady Skipping WH Visit, Citing 'Family Matters'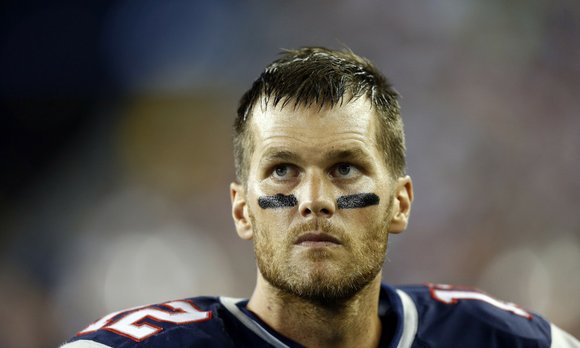 WASHINGTON (CNN) -- New England Patriots quarterback Tom Brady won't accompany his teammates to the White House Wednesday, where the Super Bowl champions are set to be honored by President Donald Trump.
Brady cited "personal family matters" as his reason for skipping the ceremony.
"I am so happy and excited that our team is being honored at the White House today," Brady said in a statement provided by the team to CNN. "Our team has accomplished something very special that we are all proud of and will be for years to come. Thank you to the President for hosting this honorary celebration and for supporting our team for as long as I can remember. In light of some recent developments, I am unable to attend today's ceremony, as I am attending to some personal family matters. Hopefully, if we accomplish the goal of winning a championship in the future years, we will back on the South Lawn again soon. Have a great day!"
Brady did not provide further details as to why he was not attending. According to Bleacher Report, Brady's mother has been fighting cancer and was unable to attend any of her son's games during the 2016 season, though she was at the Super Bowl. The Boston Herald, citing sources close to the quarterback, reported that Brady is choosing to spend time Wednesday with her.
His decision also comes hours after former teammate Aaron Hernandez, who was serving a life sentence for first-degree murder, was found hanged in his jail cell.
The Patriots declined further comment. Messages left with Brady's agent and the White House were not immediately returned.
Several members of the Super Bowl-winning team -- including defensive end Chris Long, running back LeGarrette Blount, defensive tackle Alan Branch, linebacker Dont'a Hightower, defensive back Devin McCourty and tight end Martellus Bennett -- also have announced that they won't be visiting the White House. Several players explicitly cited their opposition to Trump as their reason for not attending.
While Super Bowl champions have skipped the White House visit in recent years -- including Brady, who cited scheduling conflicts in 2015 -- all eyes were on the Patriots this year, who are in a particularity notable position because they have been linked to Trump in the past.
The President is a big fan and a friend of Brady's. Trump also has been close over the years with Patriots owner Bob Kraft and head coach Bill Belichick.
Brady, who faced controversy during the 2016 election when a "Make America Great Again" hat was spotted in his locker, has been evasive when asked about Trump, keeping his comments non-political. His wife, Gisele Bundchen, flatly told a user on social media "NO!" shortly before the election when asked if she and her husband were supporting Trump.
Asked in February about his teammates' decision to snub Trump's invitation, Brady said "everybody has their own choice." He added that the tradition of Super Bowl champs visiting the White House each year "never really was a political thing" for him.