DNC Chair On Georgia Race: 'We Have A Lot Of Wind At Our Back'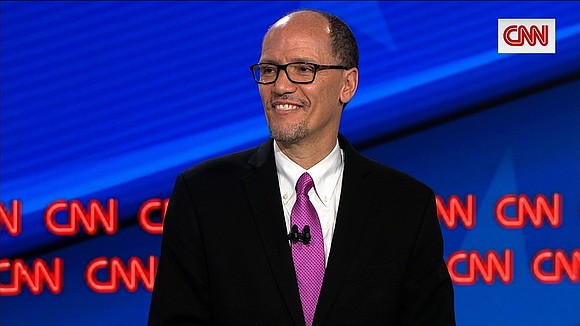 (CNN) -- Democratic National Committee Chairman Tom Perez struck a positive note Wednesday morning just hours after Democrat candidate Jon Ossoff narrowly fell short of capturing a House seat in a longtime conservative stronghold in Georgia.
"We have a lot of wind at our back," Perez told CNN's Chris Cuomo on "New Day." "The progressive energy out there is palpable and the volunteers are out there."
Ossoff received 48.1% of the vote, shy of the 50% he needed to win outright. He and the other top vote-getter -- Republican candidate Karen Handel, who received 19.8% -- will now face off in a runoff election in June, a likely uphill climb for Democrats now that the Republican vote in a reliably GOP district will be consolidated behind one candidate.
The hotly contested race carried major implications as a gauge of President Donald Trump's popularity -- and Trump himself seemed to grasp the high stakes, playing a direct role in its closing days with robocalls and by attacking Ossoff repeatedly on Twitter.
On Tuesday, Trump claimed victory, calling it a "BIG 'R' win with runoff in Georgia" on Twitter and citing his own contributions.
But Perez on Wednesday said Trump was celebrating too early, and the prevailing breezes still blew in Ossoff's direction for the June contest.
"He spiked the football quite early, Chris," Perez told Cuomo. "(I'd) rather be Jon Ossoff than (Republican candidate) Karen Handel right now."
Perez is headed to Georgia on Thursday to raise money for the race, according to statement from the DNC.
For more information go to http://www.cnn.com