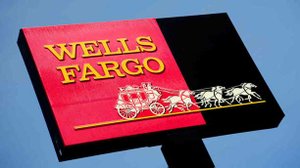 NEW YORK (CNNMoney) -- Wells Fargo is taking back another $75 million from two top executives, including the former CEO, blaming them for playing central roles in the bank's fake account fiasco.
The actions announced on Monday were the result of a massive, six-month investigation by Wells Fargo's independent directors into the culture that led to the creation of as many as 2 million fake accounts and firing of 5,300 employees.
Wells Fargo's board on Friday took back an additional $28 million from John Stumpf because the longtime CEO was "too slow to investigate or critically challenge" the bank's sales tactics, the 110-page report said.
It also clawed back $47 million from Carrie Tolstedt, the former head of Wells' community banks. Tolstedt and other bank leaders were "unwilling to change the sales model or recognize it as the root cause of the problem," the board found. Directors said Tolstedt and other execs "resisted and impeded scrutiny or oversight" and even "minimized the scale and nature of problems."
Together with previous actions from last fall, Wells Fargo senior executives are returning $180 million in pay. The board report said this is the largest clawback in financial-services history.
Here are some of the major takeaways from the investigation:
'Mass terminations' took place since at least 2002: The nation was shocked that Wells Fargo fired 5,300 employees between 2011 and 2016 for sales abuse. But, actually such mass firings were quite common going as far back as "at least" 2002. The report said "mass terminations" "continued sporadically over the next 10 years." In one instance, an "entire branch" in Colorado was caught breaking the rules by creating unauthorized debit cards. But only "several" employees and managers were fired even though rules required everyone involved be fired.
Early warnings fell on deaf ears: As early as 2004 an internal Wells Fargo investigation titled "gaming" warned that bankers felt they couldn't "make sales goals without gaming the system." That report, sent to Wells Fargo's chief auditor, HR personnel and others, described an "incentive to cheat" that was "based on the fear of losing their jobs" if they didn't make their targets.
'Optimistic' Stumpf was in denial: The board investigation was pretty damning of its assessment of Stumpf, finding that his commitment to the bank's sales culture led him to "minimize problems" despite "growing indications that the situation was worsening." Stumpf's long history with Tolstedt "influenced his judgment" and even led him to ignore doubts about her from directors. In fact, at one point Stumpf even praised Tolstedt to the board, calling her the "best banker in America."
Still, it seemed that Wells Fargo's top management either didn't recognize the enormity of the issue, or made few efforts to address this alarming problem, that was mushrooming fast.
The board said it wasn't until 2011 when a recurrence of events led Wells Fargo employment lawyers to recognize the sales pressure as a "root cause" of the abuse. That year, 13 fired Wells Fargo bankers and tellers at a California branch "charged management with being aware of, encouraging and benefiting from their conduct" and wrote a letter to Stumpf, the report said. In May 2011, Wells Fargo convened a task force aimed at addressing the sales issues to discuss the mass firings and "reputational risk" of the sales goals.