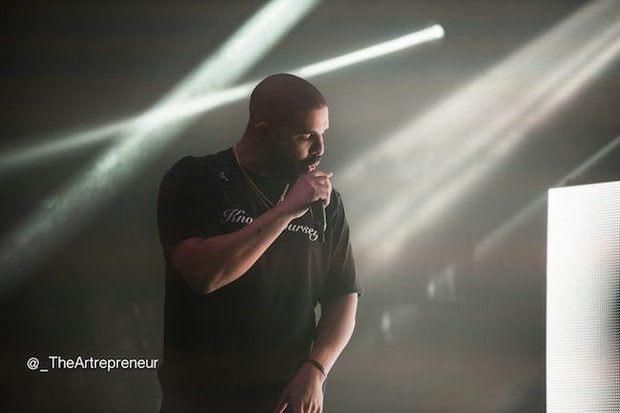 Drake (FADER Fort)
Stories this photo appears in:
All looks to be good again in the "6".
The "More Life" rapper expands his style empire.
OG Ron C & The Chopstars are about to re-work Drake's new album "More Life."
Kicking off the "Summer Sixteen" Tour, Drake wastes little time in sending some shots at Tory Lanez.
Drake earns his sixth consecutive No. 1 album. "VIEWS" sells over a million U.S. copies in its first week.
Some unreleased PartyNextDoor material has made its way on to SoundCloud.
Who's ready for 20 new Drake songs?
An announcement will be coming Monday.
"Compliments of the Company"
Drake finally shares the release date to his upcoming fourth studio album, "Views from the 6."
Drake continues to work with one of Canada's finest outerwear producers.
The highs of SXSW 2016 including a surprise Drake performance, the last nights of the Illmore & more.