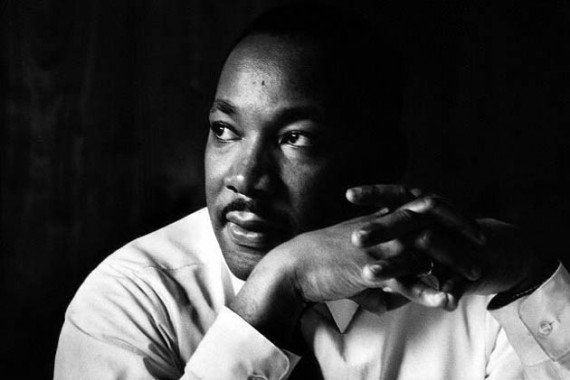 Stories this photo appears in:

The assassination 50 years ago of Martin Luther King Jr. will be marked Wednesday with events in the city where he was born, the city where he was gunned down, and other places around the nation.

"Never despair; never give up; never feel that the cause of righteousness and justice is doomed," are the words spoken by Dr. Martin Luther King, Jr. on May 11, 1957, at the Prayer Pilgrimage for Freedom. It was a time when African Americans were fighting for the basic right to vote. In his first national speech, Dr. King demanded that Africans Americans be given the ballot and the right to vote for the act of denying that civil right was a "tragic betrayal of the highest mandates of our democratic tradition."

History is often reduced to a handful of memorable moments and events. In Black history, those events often include courageous stories like those of The Underground Railroad and historic moments like the famous "I Have a Dream" speech by Dr. Martin Luther King, Jr. But these are only a few of the significant and important events to know and remember.

Here's a look at what you need to know about Martin Luther King, Jr. Day a federal holiday that falls on the third Monday in January.