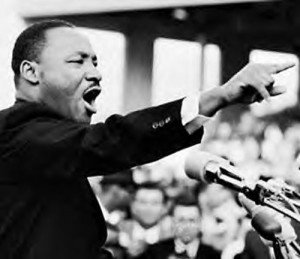 Stories this photo appears in:

"Never despair; never give up; never feel that the cause of righteousness and justice is doomed," are the words spoken by Dr. Martin Luther King, Jr. on May 11, 1957, at the Prayer Pilgrimage for Freedom. It was a time when African Americans were fighting for the basic right to vote. In his first national speech, Dr. King demanded that Africans Americans be given the ballot and the right to vote for the act of denying that civil right was a "tragic betrayal of the highest mandates of our democratic tradition."

The annual Gardere MLK Jr. Oratory Competition will be held at Antioch Missionary Baptist Church of Christ, 500 Clay Street, on Friday, Jan. 16, 2009, beginning at 9:45 a.m. Fourth- and fifth-grade students from 18 Houston-area schools will present original five-minute speeches on the topic: "If Dr. King were alive today, what do you think he would say about current events?" Students are judged on their delivery, stage presence and decorum, content interpretation, and memorization. The competition is sponsored by Texas-based Gardere Wynne Sewell LLP law firm.