Supreme Court takes on racial gerrymander claim in Virginia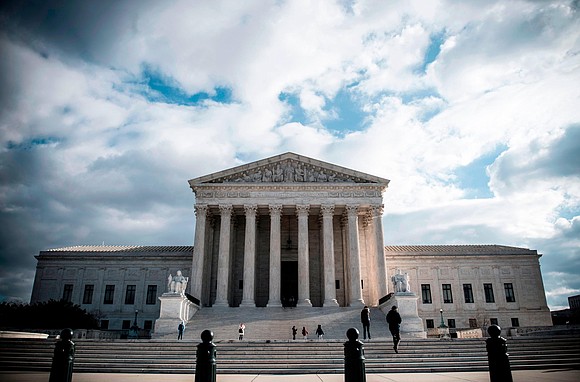 By Ariane de Vogue, CNN Supreme Court Reporter
(CNN) -- The Supreme Court dove into the issue of racial gerrymandering Monday as the justices reviewed a lower court opinion that struck down Virginia district maps as a violation of the Constitution.
The justices were considering 11 maps drawn by the legislature in 2011 that were successfully challenged by registered voters in each district, but several of them struggled at oral arguments with a threshold question, concerning whether the Republican-led House of Delegates had the "standing," or legal right, to bring the case to the Supreme Court. The issue could stop the justices from ever reaching the merits of the dispute, although it was unclear if a majority of the court had such concerns about the procedural issue.
RELATED: Supreme Court will take up immigration-related case next term
The case -- which has been tangled in the courts for years -- comes on the eve of the next census, after which new maps will be drawn.
The House had moved to intervene in the case after the state's attorney general -- a Democrat -- declined to do so. Virginia's solicitor general, Toby J. Heytens, told the justices on Monday that the House did not have the legal right to be in court. He told them they were being asked to "referee a dispute within the Virginia state government" and that Virginia law has been "clear since before the Civil War that the state's attorney general has the exclusive authority to make" the litigation decision.
"It isn't even the legislative branch" that's behind the challenge, Justice Ruth Bader Ginsburg said in apparent agreement with Heytens. "It's one house of the legislature," she said.
Justice Sonia Sotomayor seemed to agree, saying the redistricting plan "doesn't belong" solely to the House.
"At best, it belongs to the legislature as a whole or to the government, the people of Virginia," she said.
At one point, Justice Samuel Alito noted that Virginia law says the state's attorney general has the right to bring the suit. He said he would be "very uncomfortable" trying to decide whether, as a matter of Virginia law, anybody other than the attorney general can ever represent Virginia "or whether the House, under some circumstances, can also represent the commonwealth. "
But Alito also suggested that the House had been able to show the necessary concrete injury.
If the justices do reach the merits of the case, they will review a lower court opinion holding that "The Equal Protection Clause ensures that states do not engage in the offensive and demeaning assumption that voters of a particular race, because of their race, think alike, share the same political interests, and will prefer the same candidates at the polls," a panel of federal judges ruled last June.
It's the second time the justices have reviewed the case. Two terms ago, the justices upheld one district but asked the lower court to reconsider whether race was used improperly in the remaining 11.