What We Know So Far in the College Admissions Cheating Scandal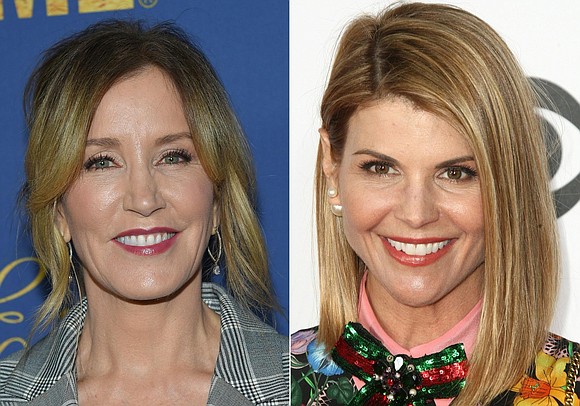 By Holly Yan, CNN/StyleMagazine.com Newswire
The massive college admissions scam, thought to be the biggest ever prosecuted in the United States, is a harsh reminder that wealthy families can cheat their way to even greater privilege. And some say this scandal is just the tip of the iceberg.
Here's what we know so far in this developing case:
Who's involved?
Federal prosecutors say 50 people took part in a scheme that involved either cheating on standardized tests or bribing college coaches and school officials to accept students as college athletes -- even if the student had never played that sport.
Actresses Lori Loughlin and Felicity Huffman are among the dozens of parents facing federal charges. Others charged include nine coaches at elite schools; two SAT/ACT administrators; an exam proctor; a college administrator; and a CEO who admitted he wanted to help the wealthiest families get their kids into elite colleges.
How did this scheme work?
It was all orchestrated by William Rick Singer, CEO of a college admissions prep company called The Key. Singer pleaded guilty to four charges Tuesday and admitted that everything a prosecutor accused him of "is true."
"There were essentially two kinds of fraud that Singer was selling," US Attorney Andrew Lelling said.
"One was to cheat on the SAT or ACT, and the other was to use his connections with Division I coaches and use bribes to get these parents' kids into school with fake athletic credentials."
Here's how the standardized test cheating worked:
Some parents paid between $15,000 and $75,000 per test to help their children get a better score, prosecutors said.
Singer arranged for a third-party -- usually Mark Riddell -- to take the test secretly in the students' place or replace their responses with his own.
How did Riddell allegedly take the tests without being noticed by the test administrators? Singer bribed those test administrators, prosecutors said.
Igor Dvorskiy, who administered SAT and ACT tests in Los Angeles, and Lisa "Niki" Williams, who administered the tests at a public high school in Houston, are both accused of accepting bribes to allow Riddell to take the tests. Both are charged with conspiracy to commit racketeering.
"I want to communicate to everyone that I am profoundly sorry for the damage I have done and grief I have caused those as a result of my needless actions," Riddell said in a statement provided by his attorney. "I understand how my actions contributed to a loss of trust in the college admissions process. I assume full responsibility for what I have done."
Here's how the fake athletic credentials worked:
In some cases, parents allegedly took part in Singer's scheme to bribe college coaches and athletic officials.
While college coaches don't explicitly decide who gets accepted into their universities, they do make recommendations on which recruited athletes should be accepted.
Loughlin, who played Aunt Becky on "Full House," and her fashion designer husband, Mossimo Giannulli, allegedly agreed to pay bribes totaling $500,000 to have their two daughters designated as recruits to the University of Southern California crew team.