A winemaker, a test proctor and a CEO -- These are the people involved in the alleged scam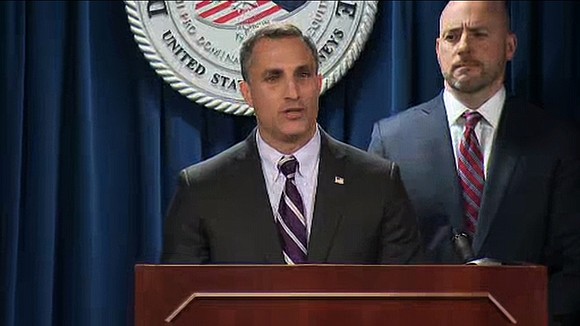 By Darran Simon, CNN
(CNN) -- Dozens of parents, including famous actresses, college coaches and a winemaker were charged in an alleged conspiracy to get students into top colleges, according to a federal criminal complaint.
Here is a look at some of the 50 accused people:
The man at the center of the alleged scheme
Federal prosecutors say a Newport Beach, California, business owner conspired with others to have students fraudulently accepted with bogus test scores and as purported sports recruits.
William "Rick" Singer, of Newport Beach, California, owns and operates Edge College & Career Network LLC, a for-profit college counseling and preparation business. Singer, 58, also served as the CEO of Key Worldwide Foundation, a nonprofit he established as a purported charity, prosecutors said.
Singer pleaded guilty Tuesday in a Boston federal courtroom to racketeering conspiracy, money laundering, tax conspiracy and obstruction of justice.
The businessman is one of the cooperating witnesses mentioned throughout the complaint, according to a law enforcement source.
"I created a side door that would guarantee families would get in," Singer told the judge. "I was bribing coaches for a spot. And that occurred very frequently."
Well-known actresses
Actress Felicity Huffman and her spouse "made a purported charitable contribution of $15,000 to [Key Worldwide Foundation] to participate in the college entrance exam cheating scheme on behalf of her oldest daughter," the complaint said.
She later "made arrangements to pursue the scheme a second time, for her younger daughter before deciding not to do so," the complaint said.
The Academy Award nominee been charged with felony conspiracy to commit mail fraud and honest services mail fraud, according to court paperwork filed Monday in federal court in Massachusetts. She was arrested at her home, the FBI said.
Actress Lori Loughlin, star of "Full House" and "Fuller House," and her husband, fashion designer Mossimo Giannulli, have been charged with conspiracy to commit mail fraud and honest services mail fraud.
Giannulli allegedly "agreed to pay bribes totaling $500,000" in exchange for having their two daughters designated as recruits to the USC crew team -- despite the fact that they did not participate in crew -- thereby facilitating their admission to USC," the complaint said.
The complaint includes alleged emails between a cooperating witness and Giannulli in which the two discussed a "game plan" for his older daughter whose "academic qualifications were at or below the "low-end of USC's admission standards."
Loughlin wrote at least one email discussing their younger daughter and her admission.
The two were allegedly recorded on calls with a cooperating witness discussing an IRS audit being done on the business involved in the alleged scam and that if ever asked, Loughlin would say they made a donation to the foundation, "end of story."
Giannulli has been arrested, according to the FBI. Loughlin was on a flight to Los Angeles, where she was expected to surrender Tuesday afternoon, according to a law enforcement source.
CNN has contacted Iconix Brand Group, which owns Mossimo's namesake fashion company.