Local Charity Is Committed To Changing The Way We See Life-Changing Diseases Through A Children's Fashion Show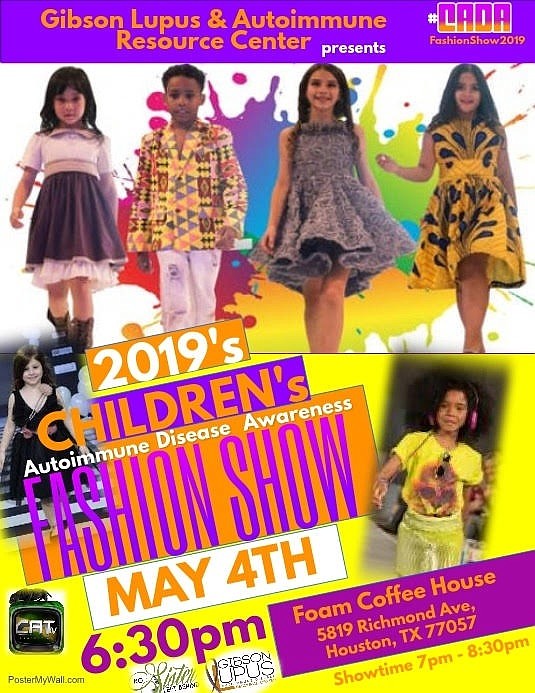 The Gibson Lupus ARC is on a mission to put a smile on children faces who have faced a challenging diagnosis. Through their 1st Annual Children's Autoimmune Disease and Awareness Fashion Show, their goal is to promote positivity and hope as they become an 'ARC Village' for Houston and future locations to-come across the globe. They've invited industry professionals to speak about their experiences and to provide a fun insight on what the future holds. Fashion show goers will be able to support local small businesses, patronize Houston's top food vendors, purchase an exclusive swag bag and much more.
Zuriel Gibson, Founder of The Gibson Lupus ARC is making tread to 'help save our future!' Gibson stated, "Several years ago, they said 20% of 1.5 million Americans with Lupus are passing away due to complications or lack of knowledge and those numbers grow larger each year. The children are our future. We at the Gibson Lupus ARC are hosting our 1st Annual Children's Fashion Show to raise Lupus & Autoimmune disease awareness for our children red carpet style. We are giving away a scholarship to a lupus recipient."
There will be at least 20+ kids from ages 5-15 years old hitting the runway in front of over 200+ attendees, an opportunity to shop with local businesses (food, art, jewelry and more) + swag bags for purchase & the ultimate, a wonderful opportunity to be apart of changing the world one city at time. Special guest Journalist Hope Carter will speak on her experience battling an autoimmune disease and more, in addition, local Radio Personality of The Recap with Netta Dee (The Core 94 Station) will host the evening.

The event will take place at Foam Coffee House (5819 Richmond Avenue, Houston, TX 77057) from 6:30pm-8:30pm on May 4, 2019.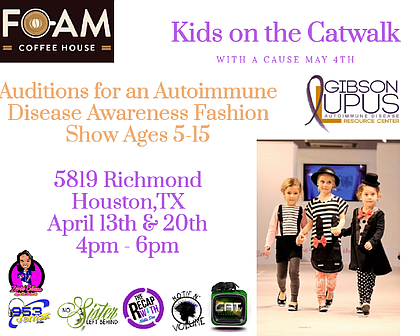 The Children's Fashion Show will be holding their first MODEL CALL on Saturday, April 13th and on April 20th from 4pm-6pm at 5819 Richmond, Ave. Houston, TX 77057.
For vendor, tickets, donations & more please click, here
Follow them on social media via Facebook: @GibsonLupusARC Instagram: @lupiechiconthego
For more information on The Gibson Lupus Center initiative please visit: