Exclusive Interview: David Banner Gives Us The Rundown On 'Never Heard' Movie and Chimes In On Houston Rap Scene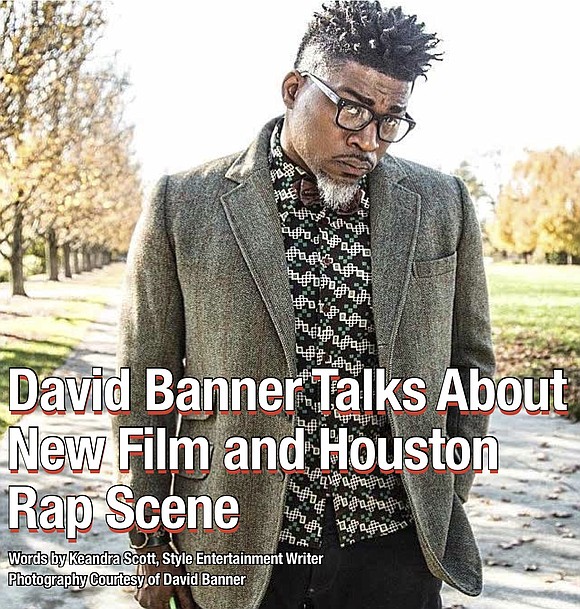 HSM: What are some things you had to do to prepare for your character as Aaron?
David Banner: Uh, baby, I come from the back roads of Mississippi, I saw this everyday of my life. My step-father has been in my life since I was 3 years old. Who I call father [because he has always been a father figure]. It's funny that the film is called, Never Heard, because I've never heard my father. I know about love not just for the young kids around me but the older generation. I'm able to take the love I have for my people and shift the energy into my roll.
HSM: What was it like working along side the other actors?
David Banner: There were levels to it. James Fortune was also in this film, he is a phenomenal artist and actually he is a great friend of mine. I've been knowing Kandi Buruss for over 10-15 years. Romeo Miller is such a respectful young man. He grew up around wealth, and he really doesn't have to be this way. You can tell [Miller] was raised really well. Robin Givens still looks good. People like to get up and front. I would catch myself staring (he laughs). Although I've done over 22 films and even though I don't doubt my greatness, people put me under a microscope. It's important to put on for my people and deliver my character.
HSM: You are always seen in the communities here doing philanthropic work and showing love to the scene. What is your stand-point on the surfacing old heads vs. new heads feud here in Houston?
David Banner: This is my advice, first of all, no one owes you anything. It's great to seek help, I think that sometimes people think because a person is where they are from [they have to seek guidance from them], but I will say, respect goes both ways. First of all we all from the south. It ain't gonna always be all peace. This is one thing I will say about Atlanta, [since a lot of other southern cities compare themselves to the city], If two artists had beef in Atlanta they kept it in the city. I think some of things have to be handle behind doors. Other races love seeing us fighting each other. I just think if it is a real problem, everyone wants to be mobsters, but nobody wants to be gentlemen. The world looks to us. Especially with us old heads, we have to set an example. [We have to be apart of the solution in helping to prevent the younger rappers coming up from killing and shooting each other].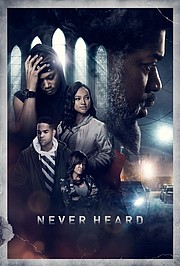 Watch the Official Movie Trailer for Never Heard on Youtube at Josh Webber (Webber Films).

The movie will be in a theatre near you ONLY on Thursday, November 1, 2018 so don't miss out on seeing this highly anticipated film!
For your local listings, ticket purchases and more about Never Heard, visit: www.fathomevents.com
To keep in-the-know on all-things Banner, visit: www.DavidBanner.com
TheGodBox
NeverHeardMovie