California fake ID salesman who helped Mueller investigate Russians gets six months in jail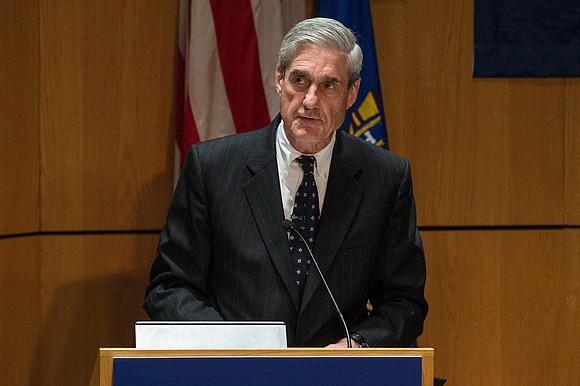 By Katelyn Polantz, CNN
(CNN) -- Richard Pinedo, a California computer whiz caught by the special counsel's office selling fake online identities to Russians, was sentenced to six months in prison and six months probation Wednesday by a federal judge in Washington.
Pinedo is one of the more unusual and relatively unknown defendants caught in special counsel Robert Mueller's court actions so far.
In memos sent to a federal judge before his sentencing, Pinedo's defense team and prosecutors capture just how far-reaching the high-profile special counsel investigation into the 2016 election has been.
Pinedo ran a website that sold dummy bank accounts to eBay users having trouble with the online transaction service PayPal. His service allowed people online to breeze through PayPal's financial verification steps.
He pleaded guilty to one count of identity fraud during a confidential court hearing in DC federal court on February 12. His case was made public four days later, when the Justice Department announced its indictment of 13 Russians and three companies for running an online election propaganda effort.
Since his guilty plea was unsealed, Pinedo says he's faced online harassment and safety risks because of the national attention.
Pinedo asked Judge Dabney Friedrich of the US District Court in DC to spare him from serving time in prison.
"I take full responsibility for what I've done," he told the court Wednesday. "I've tried to do everything possible to help in this investigation."
Prosecutors had not asked the judge for any particular sentence, though they did stop short of asking for his imprisonment in a recent court filing.
Prosecutors told the judge that Pinedo gave them "significant assistance" and that his admissions and testimony "saved the government significant time and resources in the investigation."
The prosecutors describe Pinedo's crime as "identity fraud on a large scale, committed remotely through the ease of the internet, with real-life damage inflicted on scores of innocent victims," according to their memo to the judge. Since they wrote to the judge in late September, Friedrich has asked for clarification on the number of victims.
Court staff calculated a recommended sentence of 12 to 18 months in prison for Pinedo, but given the prosecutors' leniency in their argument before his sentencing, it was unlikely he'd serve that much time. Pinedo was also sentenced to 24 months of supervised release.
Previously, two other defendants in the Mueller investigation, the Dutch lawyer Alex Van Der Zwaan and former Trump campaign adviser George Papadopoulos, received 30-day and 14-day prison sentences, respectively. Both had lied to investigators.
Several other defendants who've pleaded guilty to charges from Mueller, including former national security adviser Michael Flynn, former Trump campaign chairman Paul Manafort and his deputy Rick Gates, have not yet been sentenced.
Arrest took Pinedo by surprise
Pinedo, a single 28-year-old nicknamed "Ricky" by his parents, lived a humble life in southern California before he unwittingly helped Russians allegedly undermine the 2016 election and federal investigators caught him.