Former New York Attorney General Eric Schneiderman will not be charged in abuse investigation, prosecutor says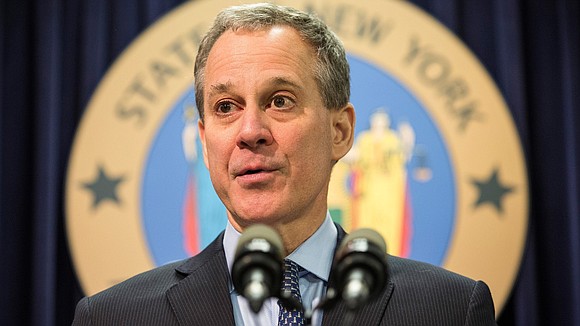 By Sonia Moghe, CNN
(CNN) -- Eric Schneiderman, the former New York Attorney General who stepped down after multiple women came forward with allegations of assault, will not face criminal charges, the prosecutor tasked with overseeing the case told CNN.
Nassau County District Attorney Madeline Singas told CNN Thursday morning that her team interviewed members of Schneiderman's security detail, employees who worked with him at the New York Attorney General's office and witnesses. Singas was appointed to be the special prosecutor overseeing the investigation.
"I personally interviewed each of the women who cooperated with our investigation along with their attorneys," Singas told CNN in a statement. "I believe the women who shared their experiences with our investigation team, however legal impediments, including statutes of limitations, preclude criminal prosecution."
Schneiderman resigned six months ago after four women spoke to The New Yorker, two of them on the record, saying that Schneiderman hit and choked them, and that they later sought medical attention because of what happened.
The women who spoke on the record, Tanya Selvaratnam and Michelle Manning Barish, each alleged that they had been romantically involved with Schneiderman but that the violence they had experienced was non-consensual.
Selvaratnam told The New Yorker that Schneiderman threatened to tap her phone, among other threats.
Schneiderman told CNN in a statement released by a spokeswoman that he accepts full responsibility for his actions.
"I recognize that District Attorney Singas' decision not to prosecute does not mean I have done nothing wrong. I accept full responsibility for my conduct in my relationships with my accusers, and for the impact it had on them," Schneiderman's statement read.
"After spending time in a rehab facility, I am committed to a lifelong path of recovery and making amends to those I have harmed. I apologize for any and all pain that I have caused, and I apologize to the people of the State of New York for disappointing them after they put their trust in me."
Barish said on Twitter Thursday that Schneiderman's admission to engaging in wrongdoing is "a victory for all women," and called upon him to donate his campaign contributions to groups that combat sexual violence against women.
"I feel completely vindicated by Eric Schneiderman's admission that he engaged in the abuse to which he subjected me and the other women," Barish tweeted. "I wish him well in his recovery process."
Selvaratnam issued this statement Thursday: "I thank DA Madeline Singas for the care she gave to the investigation. This experience underscores the need for legislation addressing intimate violence so all of those who experience it can come forward knowing they have protection under the law."
She also wrote an op-ed in The New York Times in October about how her life has been affected since coming forward with her allegations.
"I have woken up in the middle of the night feeling fear, and I have lost some of my privacy," she wrote. "I felt the shame of going through the abuse, and then I felt the shame that comes from publicly exposing intimate details of my life."