Voters say goodbye to dog racing in Florida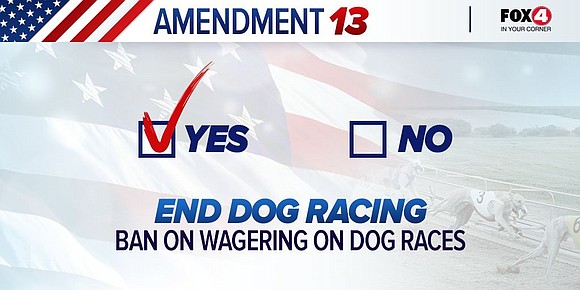 By WFTX Webteam
FL (WFTX) -- The results are in, and Florida residents voted to ban dog racing.
That means after Dec. 2020 dog racing and betting on dog racing will be no more. That includes greyhounds and other breeds.
Did you know Greyhound racing is practiced in 17 track in only 6 states? Eleven of those tracks are right here in Florida.
Florida made dog racing legal in 1931. And for almost 100 years it has been thriving.
Racing tracks have until 2020 to phase out commercial dog racing.