Houston City Councilman Dwight Boykins' Letter On Enhanced Security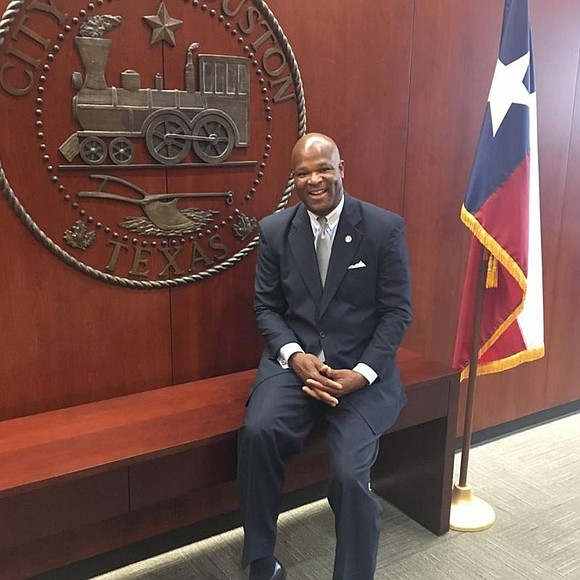 Dear Mayor Turner:
In lieu of recent acts of gun violence like the mass shooting at a Pittsburgh synagogue and the fatal workplace shooting this September at a Rite Aid distribution center in Maryland, many people have become increasingly concerned about security at public buildings including Houston City Hall. Thus, it seems reasonable to consider the implementation of additional protective measures to ensure the safety of City Council Members, employees and members of the public.
I believe one area of vulnerability is the City Hall Annex garage, a dark subterranean space that can easily be accessed on foot through both the front entrance and exit. This threat can be mitigated through the placement of more law enforcement to patrol the garage area, specifically on Tuesdays and Wednesdays when City Council meets. This show of force would serve as a deterrent to persons contemplating the commission of a heinous act, while offering an added layer of protection for individuals as they enter and depart from the basement level of the City Hall Annex.
While City of Houston Executive Order 1-37 prohibits employees from carrying firearms onto City Hall grounds, my research indicates the city currently lacks any process or procedure by which to verify compliance. For years, sensitive work environments like Houston's airports and Capitol Hill have utilized Metal Detectors and X Ray Machines to screen employees as they arrive to work. Given these uncertain and volatile times, employing this same technology at City Hall could be the most effective way to prevent a tragedy.
Mr. Mayor, I'm sure we agree that all life is precious and priceless. To that end, I offer these proactive suggestions in good faith with the hopes of keeping all of us safe as we govern the nation's fourth largest city.
Respectfully,
Dwight A. Boykins Houston City Council District D