Actor Kedrick Brown Brings His Own Seat to the Table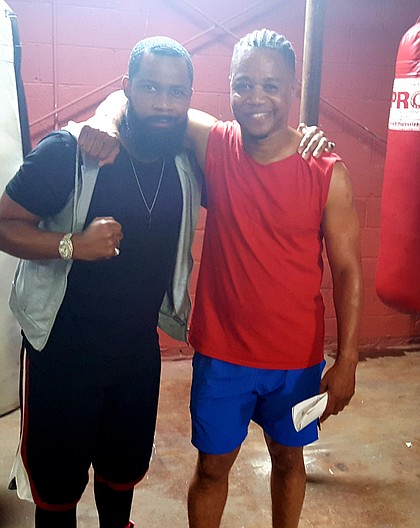 His experience working alongside veteran actor, Cuba Gooding Jr.
He's just an amazing person and one of the realest you could ever meet. When I say real, I mean he will show you real (laughs.) The first time we met he mentioned 'Man you killed that shit, I watched that shit like seven times' and it just felt like we'd been knowing each other forever. And that was that official moment when I'm like, 'Oh my God this is Cuba Gooding Jr. All of this training you've been doing better come through. You better throw them punches, just like he's throwing them.'
When I tell you, I went toe to toe with him, with nothing but fire in me. I wanted to know if I could hold my own with someone at that level, and I did. And that was God's assurance to me that I'm growing in the right direction. You have to earn it. Nothing has ever been given to me, I've had to fight and prove myself day in and day out.
Inspiring a new generation
I recently accepted a Theater Arts position at the new Audrey H. Lawson Middle School where I'll be teaching the next stars of tomorrow in a new program they're allowing me to create, that includes a state-of-the-art theater.
I'm pouring all of my knowledge of the business back into the black and brown community and have signed on to be their new Theater Arts Director. Brand new program, brand new building.
Learn more about actor Kedrick Brown here.