To be herself, she needs to change her body. But first, comes the battle with insurers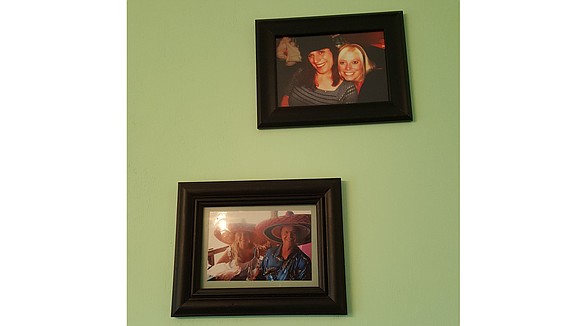 By Emanuella Grinberg, Alice Kantor and Christina Walker, CNN
(CNN) -- Jasmine Glenn's friends remember late-night phone calls from her, sobbing and saying she was ready to kill herself, knife in hand.
The world saw her as a man. To pretend she was one, she behaved recklessly. She drank heavily and then ran though bonfires. She raced her car down dark country roads in rural Michigan in the middle of the night.
"I was trying to drink myself to death to escape who I was," she said. "I wasn't allowed to be myself, so I didn't want to be anyone else."
Then, at 35, she realized what she needed to do to be herself: accept that she's transgender and live openly as the woman she always knew she was.
To do that, she said, she had to "fix" her body. But after the battle with herself came the battle with insurers.
Not all transgender and gender-nonconforming individuals need medical care to transition. And not all identify as a man or woman. Some resent the pressure to conform their bodies to traditional ideas about what makes a man a man or a woman a woman -- especially as a growing body of research questions the relationship between sex and gender.
But those who seek solace in a typically masculine or feminine form say they are caught in a painful cycle of constantly having to prove that they are who they say they are to meet criteria set by physicians, insurance companies and lawmakers.
And they fear that it's about to get harder.
The Trump administration has signaled its intention in recent months to rewrite a federal rule that bars health care discrimination based on gender identity. In its current form, that rule is one of the precious few tools transgender patients have to fight insurance denials for various medical treatments and procedures that fall under the broad umbrella of gender-affirming or transition-related care. Even with the rule in place, Jasmine and four other patients in different states detailed protracted battles for coverage.
Jasmine began taking hormones in 2012, before she had insurance, paying out of pocket. In 2014, she got on a Michigan Medicaid plan offered by Priority Health. For the past four years, she's been fighting to get coverage for vaginoplasty and facial feminization. Her doctors say the surgeries are medically necessary to treat her gender dysphoria -- the diagnostic term for the distress she feels over the conflict between her gender and the sex she was assigned at birth.
After rounds of appeals, she won pre-authorization for vaginoplasty but not a prerequisite hair removal procedure. After she was approved for hair removal and started treatments, her pre-authorization for vaginoplasty expired. Priority declined to again pre-authorize the surgery in 2018 on the grounds that it was no longer a benefit. Now, she is appealing the denial for vaginoplasty while her battle continues for facial feminization surgery.
"Apparently, I am getting hair removed for prep for a surgery I now can't get," she said. "This crap is why I wish I were dead."