METRO & Kailee Mills Foundation Encourage Public to #BuckleUp4Kailee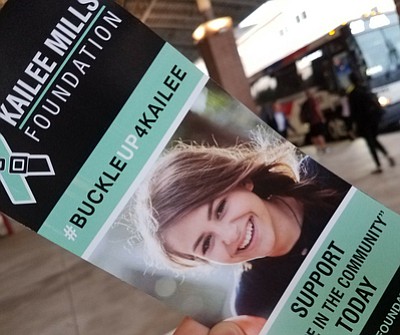 METRO, along with volunteers from the Kailee Mills Foundation, will canvass 10 area Park & Rides over the next three days to speak with METRO patrons and share information on the importance of safe driving practices and seat belt usage.
The Kailee Mills Foundation was formed in 2017, following the death of Houston-area high school student Kailee Marie Mills in a one-car rollover accident. Kailee was ejected from the vehicle and died because she was not wearing her seat belt. The non-profit foundation seeks to educate young and old alike on the value of safe driving and seat belt use.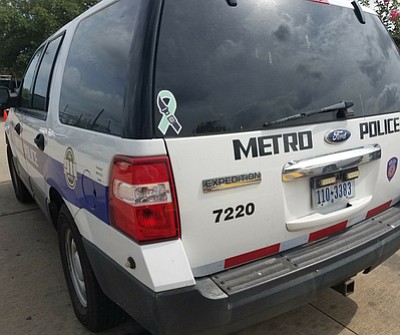 "At METRO, safety is our top priority," said METRO President & CEO Tom Lambert. "Be it through a sign at one of our rail stops to a service alert, we seek out opportunities to spread safety messages and encourage everyone to keep safety top of mind whether they are driving, walking or cycling."
More than 120 METRO police vehicles will also proudly display teal ribbon decals to show the agency's support and promote awareness of the foundation's safety message.
METRO Police Chief Vera Bumpers praised David and Wendy Mills for turning the tragedy of losing their daughter into positive, meaningful action that will help others.
"Their tireless efforts to educate our community about the importance of driving safety and seat belt usage will, undoubtedly, save lives…. And I know that Kailee is very proud," said Bumpers.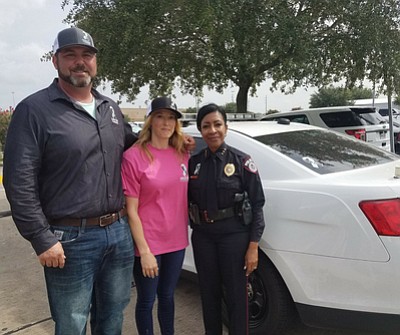 Motor vehicle crashes are the leading cause of death for U.S. teens. According to the Houston-Galveston Area Council, young driver crashes represent almost 18 percent of all crashes within the Houston-area region. In 2016 alone, there were more than 30,000 crashes involving young drivers. Of those, 579 resulted in serious injury and 62 were fatal.
For more information about the Kailee Mills Foundation and its activities, please visit its website or Facebook page.