Rob Reiner Reveals the Passion of Shock and Awe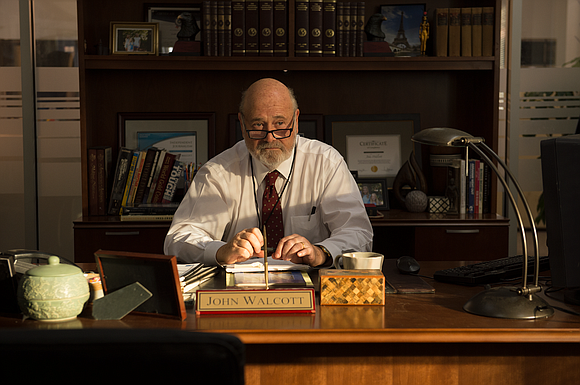 Rob Reiner may have entered show business as an industry legacy, following in the footsteps of his famous father, legendary comedic writer and performer, Carl Reiner. But he quickly paved his own path with an artistic and social point of view all his own. After paying his dues with bit parts and writing gigs on various television series throughout the 1960s, Reiner got his big break in 1972, when Norman Lear cast him as Michael 'Meathead' Stivic, the outspoken, liberal, counterculture son-in-law of Archie Bunker on the now culturally iconic television series, All In The Family.
As the constant foil to Archie's blue-collar, xenophobic sensibilities, Michael Stivic represented the birth of the 1970s liberal progressive. It was a stark contrast to a previous generations' more conservative ideals. The show was an instant classic as it touched on racism, immigration, gender, politics, women's liberation and a changing of the guard of American ideas and values. In our current political climate, the show remains relevant, even today.
Reiner then leveraged his television notoriety into a directing and producing career, forming his company, Castle Rock Entertainment in 1987, and going on to produce hit films like When Harry Met Sally, Misery, City Slickers, A Few Good Men, The Shawshank Redemption, The Green Mile, Miss Congeniality and The Bucket List to pull just a handful of his credits.
Always an outspoken politico (his Twitter feed holds nothing back) and advocate for liberal and democratic values, Rob Reiner get more political with his upcoming film, Shock and Awe, which he produced, directed and stars in. It's based on the true story of a team of daring investigative journalists who went against the grain in 2003, and broke the story that there were, in fact, no weapons of mass destruction in Iraq. To this day, they are known as "the reporting team that got Iraq right" when other media outlets toed the party line in support of the Bush-Cheney WMD assertion as America's impetus for invading Iraq on March 20, 2003 in a military operation known as, of course, Shock and Awe.
Allison Kugel: Your film, Shock and Awe, is about a team of journalists who debunk the Bush-Cheney administration's public assertion that weapons of mass destruction were behind our government's decision to go to war with Iraq in 2003. What is your personal theory about the connection between the events of 9/11 and the decision to go to war with Iraq?
Rob Reiner: If you look at the "Project for the New American Century," which was written long before 9/11, by a neo-conservative think tank, it was a paper outlining what they felt should be done with America's position in the world after the fall of The Berlin Wall, when we emerged as the only remaining super power in the world. The question was, what to do with that power and what was the best way to export democracy throughout the world. They spoke specifically about going into Iraq as a way of establishing a western-style democracy, aside from Israel, in the Middle East. The thought was, that it would spread democracy throughout that region, and ultimately wind up protecting Israel. When 9/11 happened, the talk in Washington was already about going to Iraq; this was the day after 9/11. They were already planning to go to Iraq, but they knew they had to go to Afghanistan first because that's from where the attacks came; the Taliban supported Al-Qaeda. But they'd already made the plans to go to Iraq before that.