Kyle Richards' Hollywood Upbringing and Producing American Woman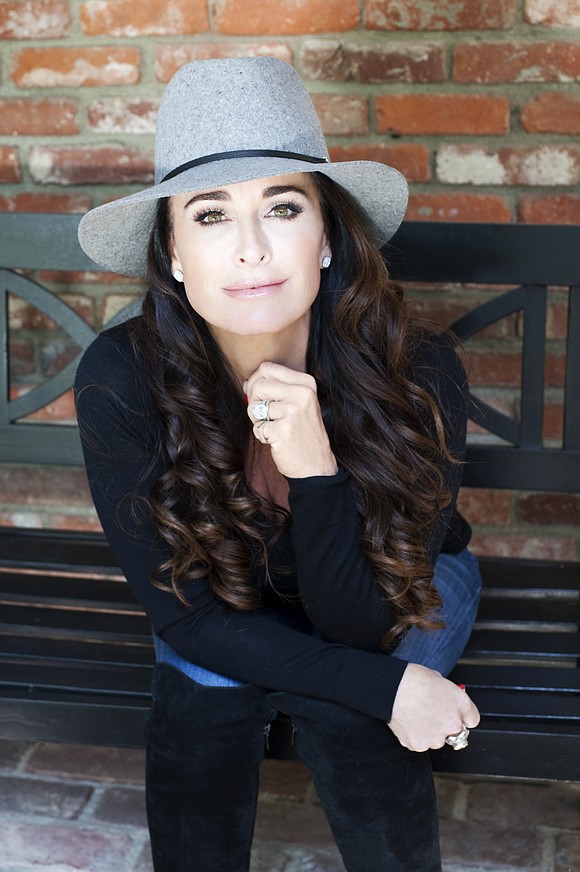 Real Housewife of Beverly Hills, Paris Hilton and Nicky Hilton Rothschild's aunt; Kyle Richards has emerged as a Hollywood force as Executive Producer of the new hit television series, American Woman, loosely based on the colorful life of her late mother, Kathleen Richards.
Kyle Richards, along with her sisters, Kathy Hilton and fellow Real Housewife Kim Richards, were raised in Bel Air, California, by Kathleen Richards. Kathleen was a headstrong, ambitious divorcee who didn't quite fit with her times. In the 1970s Kathleen found herself having to support her three girls and their upper crust West Los Angeles lifestyle. She began managing her daughters, ushering all three into modeling and acting careers, as Kyle puts it, "before I could even read."
From vintage movie and television credits including Little House on the Prairie, Nanny and the Professor, Escape to Witch Mountain, Fantasy Island and Police Story, the girls were very much the working Hollywood family, and mom Kathleen was the original Hollywood "Momager," a title now associated with Keeping Up with the Kardashians matriarch, Kris Jenner.
Cut to 2018, with the family's pop culture rise, Kyle Richards was primed and ready to tell the story of her unconventional upbringing and the unwavering faith and determination of her late mother, Kathleen Richards.
The new hit television series, American Woman, created and co-executive produced by Kyle, is inspired by her mom Kathleen's journey from the quintessential kept 1970s Bel Air housewife who couldn't balance a checkbook, to single mom crushing it at a time when women had to fight to be heard and taken seriously.
American Woman, starring Alicia Silverstone, Mena Suvari, and Jennifer Bartels, offers a bold and layered glimpse into the glamour and social volatility of post-hippie, 1970s Los Angeles, when the women's liberation movement was just taking root.
Kyle Richards and I sat down to discuss her childhood, the greatest lessons she learned from her mom, how she's raising her four daughters and this new chapter in her life as creator and co-executive producer of one of the most talked about new series on television.
Allison Kugel: Your new television show, American Woman, is inspired by your mom's life. What is the greatest lesson your mom taught you?
Kyle Richards: She would always tell me, "If you want something, put it out there and you'll make it happen." She would tell me that you have to plant the seeds. When you're a kid you don't really understand what that means. Now I realize that everything I was doing my whole life was planting the seeds for what I'm doing now. She told me I could do anything I wanted to if I set my mind to it, and to never take my eye off the ball.
Allison Kugel: She could have been in The Secret. She was ahead of her time.
Kyle Richards: (Laughs) Exactly! That's very true. I studied Kabbalah which teaches similar [tenets], and I was like, "That's what my mom was talking about!"
Allison Kugel: If she were still here, what do you think she would have to say about your new show, American Woman, and how she's portrayed?