Cadillac CT6 Platinum: The Coolest Thing On Four Wheels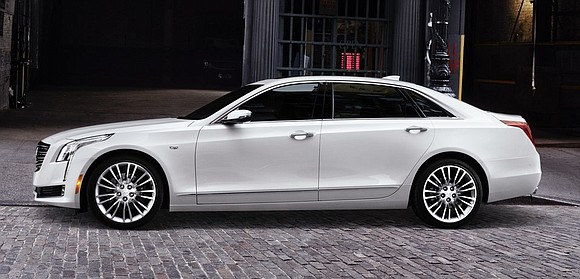 Safety features include blind spot alert, forward collision warning, rear cross traffic alert, lane keeping alert, and auto braking. The front and rear cameras record and store driving experience on an SD card located in the trunk. (So you will have evidence if you ever needed for an accident of he said, she said.)

Now to talk about the entire point of this article, the Super Cruise. Cadillac introduces this hands-free driver assistance feature across the entire line by 2020 and will expand to other brands later. Cadillac is able to allow drivers to go hands-free use a system of cameras, Onstar, adaptive cruise control, precision light mapping, radar sensors, and GPS. Drivers can only use it when on freeways with on and off ramps. Engineers have driven 130,000 miles of limited-access freeways in the U.S. for this technology to work seamlessly. The hands-free driving has built in safety features of limited your speed to 85mph, freeway driving only, and making you stay alert.
After saying a prayer and building up my nerve I let go of the steering wheel to experience autonomous driving. It was the weirdest and coolest thing I had ever done. Surprisingly I actually felt safe doing this because although your hands are not on the wheel it doesn't mean you can check out from the drive. The hands-free driving only works if you pay attention to the road. If your eyes ever dart from the road ahead a green light at the top of the steering wheel comes on. Do it again and a red light will flash. Continue to not pay attention and your seat will vibrate and a beep sound goes. Finally, a voice command will alert you to look at the road. Ignore all those warnings and you won't be allowed to use the technology again until the car is restarted. Let's say you ignore the alerts and warning due to a health problem. Cadillac has that covered as the vehicle will come to a stop, hazard lights will flash, and Onstar will alert medical professionals.

Above all else what is really cool about the Cadillac CT6 is that it is a full size luxury sedan with a modern look and feel and advance technology with a below average cost compare to others in its segment. The CT6 starts at $55,090 at the basic trim level and goes to $82,290 for the bells and whistles of the platinum trim like my test vehicle.
The Cadillac CT6 Platinum AWD is by far one of the coolest vehicles on four wheels on the road today. I highly suggest that you not walk but run to your local dealership to give this beauty a test drive and take it home. Find out more information via Cadillac.com.