BIG3 Draws Largest Crowd In Its History To See Power And 3's Company Advance To The Finals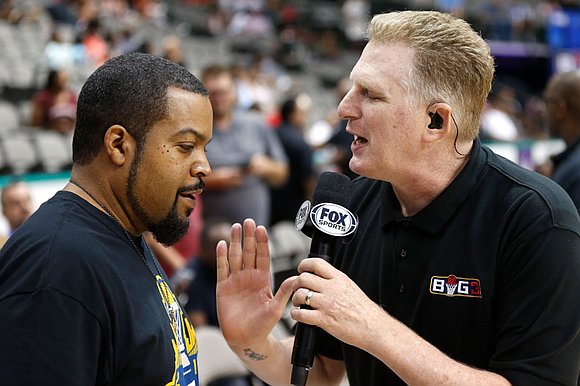 DALLAS, TX – August 17, 2018
*BIG3 set an all-time high in attendance with a total of 16,402 fans turning out in Dallas – an increase over the huge turnout of 15,125 in Dallas last year and the previous BIG3 record of 16,341 during 2018 Week 1 in Houston.
*Friday's games locked in the two teams that will compete in the 2018 BIG3 Championship Game – Power and 3's Company – when BIG3 moves to Brooklyn next Friday night. Tri-State and 3 Headed Monsters will vie for third and fourth place, Nancy Lieberman returns home to where her career began, and Ice Cube will give a special performance at Barclays Arena before the games.
*The two coaches vying for the Championship are both new to BIG3 this season. Power's coach Nancy Lieberman becomes the first female coach of a professional men's team to lead a team to the Finals; 3's Company coach Michael Cooper has a chance to win a BIG3 title after being the only person to win titles in the NBA, WNBA, and D-League.
*Solidifying their position as the Championship favorites, Power had an intense match up against Tri-State that turned into a nail-biter with thrilling back and forth plays at the end that brought fans throughout the entire arena to their feet. Corey Maggette led the team with 16 points followed by Glen 'Big Baby' Davis with 15 points and Cuttino Mobley with 14 points.
*3's Company, led by Texas native Andre Emmett, dominated 3 Headed Monsters to lock in their spot in the 2018 BIG3 Finals. After having only four points in the first half, Emmett ended the game with a career high 27 points including one of the nights five four point shots. 3's Company shooting percentage was also at a high with 53% in first half, 75% in second half and 5-7 from the three point range.
*Notable Dallas faces came out to show their support for the 2018 BIG3 playoffs, including NBA superstars Jason Terry, Wesley Matthews, Dennis Smith, Jalen Brunson, and IBF Welterweight Champion Errol Spence Jr. The crowd was also treated to two special performances during the night: 10-year-old DJ Livia who got the stadium on its feet with an up-tempo turntable set and celebrated rapper Baby Bash who brought the house down with one of his best-known hits, "Cyclone."
*On Thursday, BIG3 and Adidas' youth initiative, Young3, ran an all-day basketball clinic and tournament at the Cedar Springs Boys & Girls Club in Dallas. On Friday morning, the Ricky Davis Legacy Foundation visited Family Gateway, a homeless shelter for children and families, to give back to the community and donate food to the homeless. BIG3 Co-Founder and Co-CEO Ice Cube accompanied BIG3 players and coaches including Charles Oakley, Rick Barry, Kwame Brown, Kenyon Martin, and Robert Hite.
Game Recaps:
Ghost Ballers (35, 1-8) vs Ball Hogs (50, 2-7)
Ball Hogs captured the seventh seed by defeating Ghost Ballers for the second time this season. The Hogs didn't beat any other team this year, but they outscored the Ballers 100-75 in their two meetings. All of the scoring came from three players: Andre Owens – who had a 4-pointer and three 3-pointers – and Josh Childress led the way with 19 each. Jermaine Taylor had 12. Ricky Davis, the 2018 BIG3 scoring leader, led the Ghost Ballers with 14.