Yellowstone Schools Gives Students More Than a Traditional Education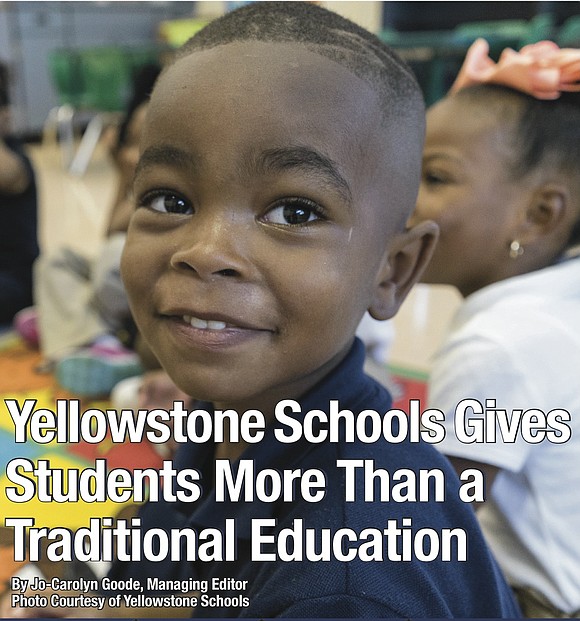 Private vs. Charter
The debate about which is better, private vs. charter, is never ending. That's why Yellowstone is so beautiful because it is like a happy merger. Yellowstone Academy that serves pre-K through 4th is a faith-based private school where administrators chart their own course designing their own curriculum and way of operating. Since there is no governmental influence, funding is not received from taxes for the school but rather for tuition and donors. On the flip side with Yellowstone College Prep as a public open-enrollment charter school, it receives limited funding from the government but is still able to operate independently of the public school system. Both schools are required to meet state standards and do.
What that looks like at Yellowstone Schools is that students know that they are fully supported and loved because they get more than just a traditional classroom education. Students' days are longer beginning at 7:15 am through 3:45 pm. On average they are in class 10,000 minutes more per year than students in traditional learning environments. Since they really focus on building relationships at Yellowstone classes are kept small with 20 students. Teachers really get to know not just their students but also the families behind their students as well in these smaller settings. Parent involvement is highly welcomed and encouraged.
Education is not taught within the walls of the school as students go out into surrounding the city on community field lessons to really view what success looks like and to see how they fit in that space. In addition to that, there are a number of support services for students like transportation to and from school, breakfast and lunch served daily, a school uniform program, and access to a full time on campus social worker to handle other issues. Yellowstone tries to take away any hindrance to education students may have. Dolibois said they have found when students are supported in this matter that their mindset changes and they are more successful.
Another important piece to this puzzle is the character development that is ingrained in students. With the younger children in the private school sector that is taught through Christianity. Students attend Bible classes daily and have weekly chapel with area pastors to form their moral code. Older students do not participate in faith-based learning but do get taught about good character to build a firm ethical and moral foundation. Dolibois said this type of focus is one of the main reasons that parents continue to select Yellowstone Schools for their children.
And yet there is still another element to the success of Yellowstone, the community. Some children have their parents pushing them to grasp their dreams. Some have parents, extend family, and some friends supporting them. But how many students have an entire community on their backs telling them not to give up? Yellowstone kids do because of great volunteers. Last year over 400 volunteers representing over 40 zip codes provided countless hours of service to Yellowstone. Volunteers can be seen mentoring students, helping to beautify the school, making contributions, and pitching in wherever is needed. So volunteer involvement is huge at Yellowstone and is critical to its success story.