The Ensemble Theatre to be recognized by the Pittsburgh Post-Gazette and the August Wilson Estate during run of "Ma Rainey's Black Bottom"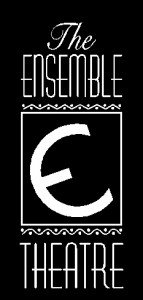 HOUSTON (May 16, 2018) – The Ensemble Theatre celebrates its 30-year revival of August Wilson's Ma Rainey's Black Bottom, directed by Eileen J. Morris with Opening Night and Media Reception, Thursday, May 10, 2018, 6:30 p.m. 3535 Main Street, Houston, TX 77002.
"We are celebrating the return of an August Wilson production on our main stage," says Morris. "It has been 30 years since our founder George Hawkins last presented Ma Rainey's Black Bottom."
The Ensemble celebrated its completion of the August Wilson 10-play series also known as his century cycle in 2012 during its 35th Anniversary Season. Morris is recognized as the only female director in the world to have directed eight of the ten plays. In memory and to honor Wilson's 60th birthday the theatre completed the 10-play cycle in a stage play reading series that included local media talents KG Smooth (Majic 102.1), Melanie Lawson (ABC 13), Marcus Davis (owner of The Breakfast Klub), and other Houston artists as cast members.
"Not only are we celebrating the revival of Ma Rainey's Black Bottom," we will be presented with an award for our dedication to August Wilson's work right after the show opens," says Morris. "It's an award that was recently developed to honor theatres that have completed the 10-play series."
August Wilson's hometown newspaper, the Pittsburgh Post-Gazette, recently created the August Wilson American Century Cycle Award, co-sponsored by the August Wilson House, with advisory support from Wilson's wife Constanza Romero Wilson and the August Wilson Estate. The Ensemble Theatre is one of the inaugural honorees scheduled to be presented with the award by visiting Pittsburgh Post-Gazette theatre critic Christopher Rawson on May 12, 2018.
"We want every artists and designer in Houston who has ever performed on or off stage for an August Wilson play to join us for the awards presentation on May 12, and during the run of Ma' Rainey's Black Bottom," says Morris. "The Ensemble Theatre has the honor of receiving the award, but this recognition speaks to the work of theatres, artists, designers, patrons, sponsors, and volunteers who continue to support August Wilson's works."
Legendary Blues singer Ma Rainey and her band convene to record an album and hash out their own blues. As their conversation unfolds, their bantering, storytelling and arguing raise questions of race, art and the historic exploitation of black recording artists by white producers.
Featured Cast members include: Roenia Thompson (Ma Rainey), Callina Situka (Dussie Mae), Anthony August (Sylvester); Timothy Eric (Levee), Wilbert Williams (Cutler), Wayne DeHart (Toledo), Byron Jacquet (Slow Drag), Ed Muth (Irvin), John Stevens (Sturdyvant), and Kirk Bilanoski (Policeman).
Previews: May 5, 6, and 9, 2018
Show Runs: May 10 – June 3, 2018
Performance Days and Times: Thursdays: 7:30 p.m; Fridays: 8:00 p.m; Saturdays: 2:00 p.m. and 8:00 p.m; and Sundays: 3:00 p.m.
Tickets Available Online: www.EnsembleHouston.com For Information Call: 713-520-0055
Ticket Prices: $23 - $50
Opening Night and Media Reception, May 10, 2018, 6:30 p.m.
August Wilson American Century Cycle Award Presentation, May 12, 2018