What's In the Latest Obamacare Repeal Bill?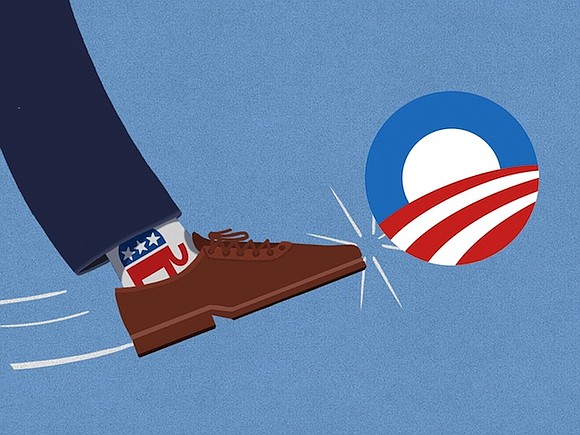 Tami Luhby
(CNN Money) -- Republican senators' latest attempt to repeal Obamacare could be the most far-reaching of GOP efforts this year.
Senators Lindsey Graham of South Carolina and Bill Cassidy of Louisiana last week released a bill that would eliminate or overhaul major sections of the health reform law. The duo had been trying to garner interest in earlier versions of their bill for months, but hadn't gotten much traction.
Now, however, Republicans likely have only two weeks left to use their 2017 budget reconciliation bill as a way to dismantle Obamacare with a simple majority in the Senate. The Graham-Cassidy bill is the only repeal effort left on the table, coming even as a bipartisan Senate committee is working on legislation to stabilize the Affordable Care Act.
The Congressional Budget Office said Monday it may take several weeks for it to release an analysis of the Graham-Cassidy bill so it remains to be seen how many fewer people could be insured under it or what the impact on premiums may be.
Here's what's in the bill:
Repeal Obamacare individual and employer mandates: Obamacare levies penalties on most Americans who don't have health insurance and larger employers who don't provide affordable coverage for their workers. The bill would eliminate the penalty, retroactive to 2016.
Repeals Obamacare subsidies and ends Medicaid expansion funding: The legislation would eliminate Obamacare subsidies that lower premiums, deductibles and co-pays in 2020. It would also jettison federal funding for Medicaid expansion, which 31 states use to provide coverage for residents with incomes up to about $16,000.
The legislation would turn the federal funding for Medicaid expansion and the subsidies into a block grant program. States would be given a lump sum of money and would have a lot of leeway over how to spend it.
For instance, they could help enrollees pay their premiums and out-of-pocket costs or set up high-risk or reinsurance pools to help protect insurers from costly enrollees and entice them to stay in the individual market. States could use a portion of money to help those enrolled in Medicaid afford care.
Graham and Cassidy say that this provision would return power to the states and allow them to create programs that fit their residents' needs. Also, it would equalize Medicaid funding across the states. The bill's authors note that four states -- New York, California, Massachusetts and Maryland -- get 37% of Obamacare funding.
But Democrats and consumer advocates say that many states, particularly those that expanded Medicaid, would lose a lot of federal funding, making it harder for them to provide coverage or assistance to their residents. Also, they note, the block grant is only authorized through 2026, jeopardizing the continuation of funding after that.
Loosens Obamacare's regulations regarding pre-existing conditions: The bill would also waive several key Obamacare protections for those with pre-existing conditions. While it would still require insurers to provide coverage to everyone, it would allow carriers to charge enrollees more based on their medical history. So younger, healthier folks could see their premiums go down, but sicker Americans could find themselves priced out of policies.