Jurors Deliberations Over for 2nd Day In Bill Cosby Trial, But No Verdict Yet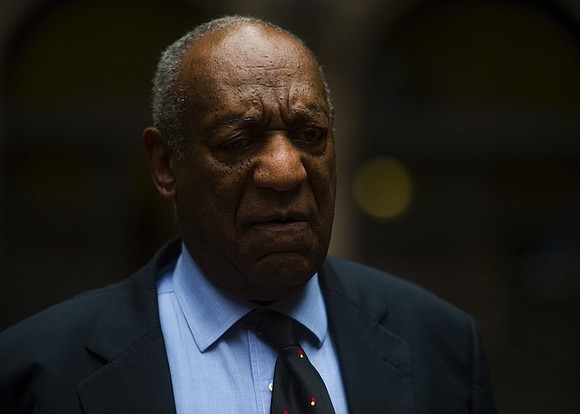 By Eric Levenson and Lawrence Crook III
CNN
(CNN) -- Jurors failed to reach a verdict Tuesday and will begin a third day of deliberations Wednesday in Bill Cosby's trial for aggravated indecent assault -- a case closely watched by the public as well as the dozens of women who have accused Cosby of similar misconduct.
Prosecutors say the famed comedian drugged and sexually assaulted Andrea Constand, a former Temple University employee, at his home near Philadelphia in January 2004. Cosby pleaded not guilty to three charges of aggravated indecent assault, a second-degree felony.
The jury of seven men and five women were bused in from Allegheny County near Pittsburgh and have been sequestered in a hotel for the trial. They began deliberating Monday evening, continued all day Tuesday, and will resume again Wednesday morning.
Jurors have asked four questions amid their deliberations. They asked the judge to repeat two different parts of Cosby's statements to authorities, asked the court to define the phrase "without her knowledge" in one of the charges, and asked to hear repeat testimony from the Canadian detective who interviewed Constand.
Judge Steven O'Neill said the jury had the written charge in its possession and that he is not permitted to define the charges any further. He said it was up to the jury to determine what it means.
Cosby declined to testify in his own defense, and his attorneys only called one witness, a police detective who also testified for the prosecution. Prosecutors presented almost no forensic evidence, and legal experts have said the trial fits the "he said-she said" arguments so common to sexual offense cases.
The three charges accuse Cosby of assaulting Constand without her consent, assaulting her when she was unconscious, and assaulting her using drugs to substantially impair her ability to consent. He could face up to 10 years in prison for each charge.
'They're your friends'
Prosecutors called 12 witnesses over a week of testimony, and Constand was chief among them. In clear and firm terms, she said Cosby, a powerful Temple alum, mentored her and took an interest in her career like a father figure.
But when speaking about her career plans one night at his home, the sweater-wearing actor known as "America's Dad" gave her three blue pills that he said were herbal and would help her relax, she testified.
"Put them down, they're your friends. They'll take the edge off," Cosby told her, she testified. "I said 'I trust you.' I took the pills and I swallowed the pills down."
She became incapacitated and felt "frozen" and told him so, she testified. Cosby then placed her on the couch and sexually assaulted her without her consent, she said.
She woke up on the couch with her clothes disheveled, she said.
"I felt really humiliated and I was really confused," she said through tears. "I just wanted to go home."
Cosby lowered and shook his head in the courtroom as she spoke.
Gianna Constand, the accuser's fiercely protective mother, testified that Cosby apologized over the phone to her and her daughter and offered to pay for her schooling. Cosby also declined to tell her what pills he had given Andrea Constand, but he did say they were from a prescription bottle, she testified.