5 Things for Friday, July 14: Health Care Bill, President Trump, Missing Men, Travel Ban, Overseas Attacks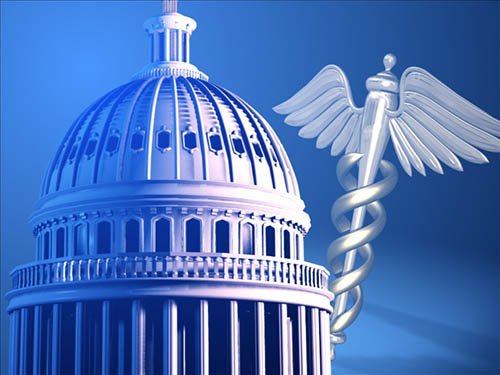 And in London, police are looking for suspects in a string of acid attacks. At least two suspects rode on mopeds in east London, throwing acid on people, police said. One male teenager has been arrested. The attacks all happened within about an hour of each other. Five men were hospitalized, including one who suffered life-changing facial injuries. Robbery may have been a motive.
NUMBER OF THE DAY
17
That's how many years are left before the Social Security trust fund is tapped out, meaning future retirees (like a certain, unnamed newsletter writer) will only get about three-quarters of their benefits. Congress is being urged to act.
BREAKFAST BROWSE
People are talking about these. Read up. Join in.
Crazy in love
Beyonce is a habitual internet breaker, and early this morning, she broke it again with the first pics of her twins.
Help me
ATMs are supposed to give you money, but sometimes you get a note from the repairman who got stuck inside of it.
Best kid on the block
Donnie Wahlberg's never forgotten his blue-collar roots. That's probably why he left a $2,000 tip for his servers at Waffle House.
They never learn
United's considering a new system where the airline can resell your seat. But wasn't screwing around with seats what got them in trouble in the first place?
QUOTE OF THE DAY
"I think it's really important to know what you don't know and listen to people who do know what you don't know"
Former President George W. Bush, appearing at an event with former President Bill Clinton, stressing the importance of humility in the Oval Office
AND FINALLY ...
No, no, no
Daddy keeps trying to take her maracas, and this adorable little girl is NOT having it.