Jon Ossoff Doesn't Live In His District. That Might Be A Problem.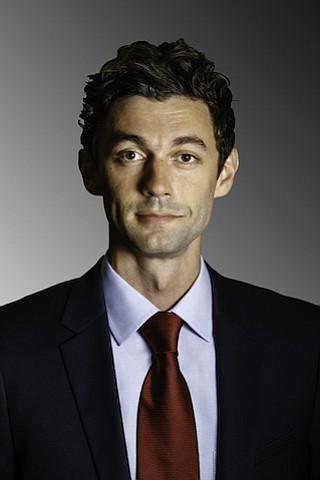 WASHINGTON (CNN) -- Democrat Jon Ossoff very nearly won the special election to replace Department of Health and Human Services Director Tom Price on Tuesday night, coming within a point and a half of the 50 percent he needed to claim the district outright.
But, he came up short. Which means that he and second place finisher Karen Handel (R) will spend the next two months bashing each others brains out -- figuratively speaking -- in advance of the June 20 runoff.
And Handel seems to have already decided what her main attack on Ossoff wil be: He's not really from here.
"The people of this district want a congressman that they know, that they trust, someone who has a real track record," Handel told "New Day" Wednesday morning. "They're not interested in someone who doesn't even live in the district, someone who has a really thin resume and very lacking in experience."
He doesn't even live in the district! How could he possibly represent us!
It's worth noting here that a member of Congress doesn't have to live in the district they represent. Under federal law, you only have to live in the same state. In fact, as the Los Angeles Times documented in 2015, there are at least five California House members who don't live in the district they now represent in Congress.
So, Ossoff isn't breaking any rules at all by living outside of the district. But that doesn't mean that Handel's attack won't work.
Ossoff, on election day, still didn't have a very good answer for why he doesn't live in the district and, therefore, can't vote for himself. Here's how Ossoff responded to the question on "New Day" on Tuesday:
"I grew up in this district. I grew up in this community. No one knew there was going to be an election coming. I have been living with Alicia my girlfriend of twelve years down by Emory University where she is a full time medical student. As soon as she concludes her medical training I will be back into the district where I grew up, but I want to support her and her career and do right by her."
It's not the worst answer! But Ossoff looked decidedly uncomfortable giving it. And when"New Day" co-host Alisyn Camerota pushed him on it, he repeated his first answer almost verbatim:
"I am a mile and a half down the street to support Alicia while she finishes medical school. It's something I've been very transparent about. I am proud to be supporting her career. As soon as she finishes her medical training, i will be ten minutes back up to road where I grew up."
In fact, Ossoff was surprisingly truthful -- particularly in his first answer. "No one knew there was going to be an election coming," he said. Which is right. While Price was rumored as a potential Trump cabinet pick, very few people -- Ossoff, my guess, included -- thought the Republican nominee had a chance to win the White House. If Ossoff could jump in a time machine, he would of course go back and rent a place in the district or just live with his parents -- whose house in in the 6th -- for the duration of the race.