HBRW: Serving Up Black Businesses as the Main Dish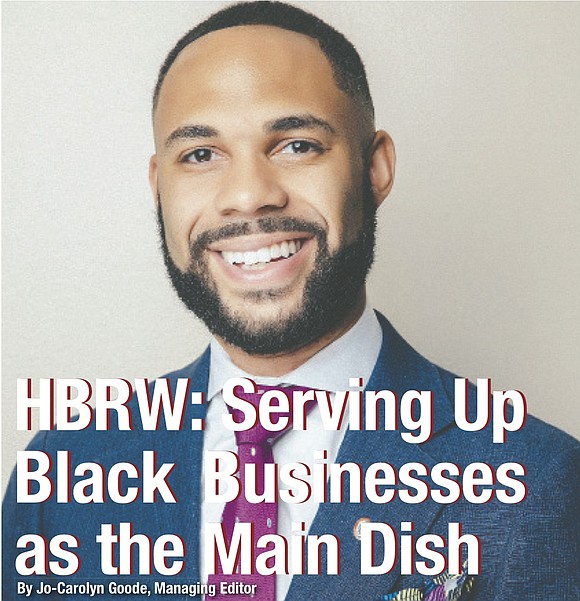 HBRW is helping to support businesses get it right the first time in many ways. Besides exposure and bringing hungry customers to their establishment to generate income, they are giving owners feedback from the very people who are recipients of their service with comment cards to know what they are doing right and wrong. "We want to be able to provide as much volume back to these restaurants as possible and oftentimes the best feedback is from your customers direct," commented Luckett.
In addition to the feedback, business owners can also get tools and training from those in the know. One of the five signature events of HBRW is a consulting series with industry experts to discuss how to own a franchise. Other events include a Nosh: Culinary Showcase on April 20th at the Ensemble Theatre, SoundBites: Food Truck and Music Festival on April 22nd at Peggy Park, Art of Flavor: Pop Up Dinner with Chef Jonny Rhodes on April 24 at a private location, and Power of the Palate: Bartending Competition for the best cocktail on April 29th at Lucille's.
Each year HBRW gets better and better. Luckett has plans to expand the concept in Atlanta and San Francisco this year while maintaining Houston as the main hub. "Houston has the opportunity to be the headquarters of the black restaurant week movement because of the size of the city and the size of our community. It creates the unique opportunity to showcase a lot more businesses than other markets," said an excited Luckett as he thought about the opportunities.
Houston, it is our turn to take advantage. Get your palates ready for April 17th – 30th and let your mouth follow your fork to some world class dining experiences. For more information, visit houbrw.com and follow @blackrestaurantweek on IG and @blkrestaurantwk on Twitter.