When The Bough Breaks: Not Your Typical Friday Movie Date Night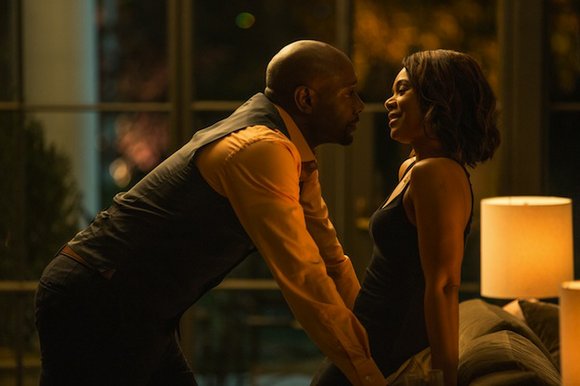 This Friday's date night is about to be filled with suspense, drama, a whole heap of crazy! Morris Chestnut (Rosewood) and Regina Hall (Best Man Holiday) take you on a (year) long thriller journey. They show you marriage, baby fever, surrogacy, and mistakes in When The Bough Breaks.
Premise: John and Laura Taylor (Morris Chestnut and Regina Hall) are a young, professional couple that desperately want a baby. After exhausting all other options, they finally hire Anna (Jaz Sinclair), the perfect younger woman to be their surrogate – but as she gets further along in her pregnancy, so does her psychotic and dangerous fixation on the husband. The couple becomes caught up in Anna's deadly game and must fight to regain control of their future before it's too late.
While some are eagerly awaiting the September 9threlease, others have been critical of it. Morris Chestnut (who also doubles as an Executive Producer) and Regina Hall actually had some responses to those critics and delved a little into the movie and characters.
Critics: "Haven't we seen this before?" "This is just a Black hand that rocks the cradle."
Response (Morris): The movie definitely has similar thriller aspects as all movies; however, it is unique in its own way [Plot, Storyline, and Twist]. Also, we needed a strong character to play Anna and being so young, she (Jaz Sinclair) delivered nothing short of amazing. I feel if that character was weak, that movie wouldn't have the same vibe.

Critics: "Black actors, Black movie."
Response (Hall): The script wasn't written for any race in particular. It could have been white; actually, it was because that was her original description.
Response (Morris): I wouldn't say black movie. People of all races can relate to what all three of the characters go thru.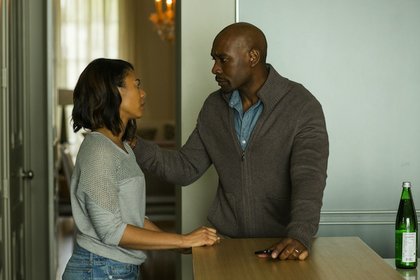 Critics: "It's hard seeing Hall in a non-comedic role."
Response (Hall): This isn't my first serious role. When I did the Best Man, my character wasn't comedic.
This is not the first time that Regina Hall & Morris Chestnut appear on screen together. However, this is their first time as husband and wife.
Hall: We're friends so we have that familiarity. We are comfortable with each other.
Setting: The film takes place in the New Orleans.
Morris: I see the different aspects here. You have the lake house. You have a huge, almost plantation-style house, so I like the different elements of the city and what the city has to offer.
Why we are eager to see this movie: In the trailer, Hall drips with desperation and vulnerability. Definitely, a side of her we don't see often and are eagerly looking forward to her character development. Additionally, Texas native Jaz Sinclair debuts her skills as she seduces us with her innocence and smothers us with her darkness. Guys if your girlfriend has baby fever, this might be your favorite movie yet. We kid! Make sure you get there early for good seats!