Clinton: Trump 'choked' When Meeting with Mexican President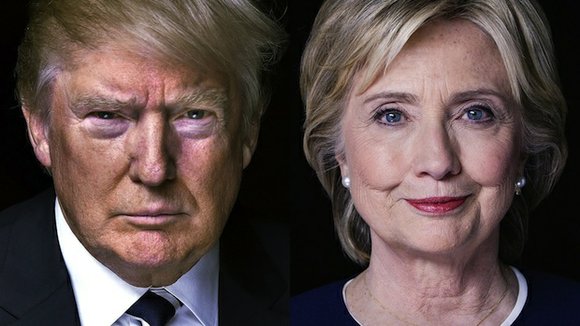 By Eugene Scott
CNN
WASHINGTON (CNN) -- Hillary Clinton said Donald Trump "choked" in his remarks over who would pay for a wall along the US southern border following his meeting with Mexican President Enrique Peña Nieto.
"That's what it sounded like because what happened is what we call a diplomatic incident, because he came out saying one thing and the Mexican president corrected him almost immediately," the Democratic presidential nominee told ABC News' David Muir in an interview that aired Tuesday on "Good Morning America."
"It is clear that he went down with a mission. It's been the mission of his whole campaign from the very first day -- to demonize immigrants, to call Mexicans rapists and killers, to do everything he could to stir up all kinds of bad feelings about hard-working people. And he didn't raise it -- so he did choke."
The Republican nominee met with Nieto last week and said during a joint press conference that the two did not discuss Mexico paying for the wall, but the Mexican president later disputed that account and said he told Trump during their private meeting that Mexico wouldn't pay for it.
Clinton also accused Trump of "choking" Monday at a rally in Hampton, Illinois.
"In just a few hours, he managed to turn his trip to Mexico into an embarrassing international incident. Just look at what happened. He got into a Twitter war with the president of Mexico. And why? Because the President of Mexico said, 'I told him in the meeting, we weren't paying for that wall'," Clinton told the crowd according to pool reports. "So not only did Trump mess up his first international gig, he choked. He couldn't even bring himself to tell the president of Mexico one of his very few policy demands."
Trump told Muir that he did not choke and that Nieto and he had not planned to discuss the wall in their meeting.
"It was discussed that it wouldn't be discussed, but they know my stance and I know their stance," he said. "We had ground rules and that's okay. (We'll see) who wins in the end. We'll win 100%. They'll pay for the wall."