AboutThatCar.com - 2017 Cadillac XT5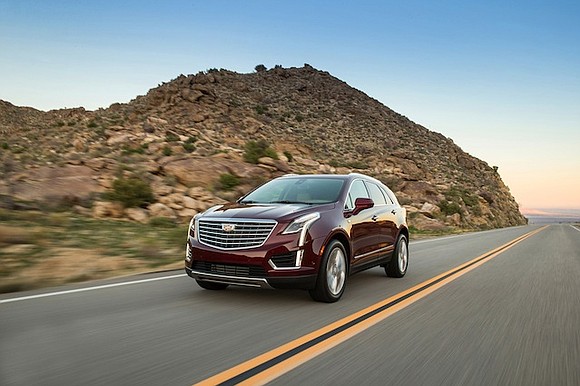 DETROIT – We've recognized Cadillac's new character and personality after a week-long test drive of the 2017 XT5 crossover; the replacement for the SRX. Like the ATS, the CTS and the CT6, the XT5 is lighter, quicker, more nimble and more maneuverable then the model it replaced and it can run rings around most of its direct competitors. In short, the XT5 is for drivers.
That message has yet to be delivered loudly and clearly in most of Cadillac's advertising and marketing but word will spread. And in many instances the XT5 has a better idea. It is the first of four new crossovers for Caddy and it is pivotal to the brands global growth.
It was hundreds of pounds lighter than the model it replaced and it also weighed less than its contemporary competition. Two engines are available. We had the 3.6-liter direct injected V6 and this engine also had cylinder deactivation turning it into a four cylinder. Mated to an eight-speed automatic transmission, our all-wheel-drive XT5 had an EPA rating of 18 mpg in the city, 26 mpg on the highway and 21 mpg combined.
The XT5 was quick, it was easy to handle and it looked good. Although it looked a lot bigger than its predecessor, that was not the case. Cadillac used laser welding, ultra-high strength steel and analytics to get a stronger chassis, better crash performance numbers and less overall bulk. That translated into less weight.
The wheelbase was two-inches longer and the track was one-inch wider. What's more, the overall length, width and height were smaller than the SRX. That is an engineering feat that Cadillac has not received much credit for. And its prowess in chassis construction translated into a vehicle with a sleeker body and 3.2 inches more of legroom for backseat passengers. The rear seat reclined and moved fore and aft.
Our test vehicle was equipped with a panoramic roof and that made rear seat headroom a little close. But it was okay; we could still sit up straight. And front seat passengers had plenty of headroom and elbow room.
The interior of the XT5 was an evolution and we think it started with the CT6. Cadillac described exterior styling of the XT5 as lean, taut, with a liquid quality to the surfaces with flowing uninterrupted lines separated by crisp edges. In other words, Cadillac is still using edge design, it just a little softer with creases not as sharp. And the Cadillac grille continues its evolution to be a little smaller and less ostentatious.
They used pseudo suede microfiber on the face of the dash. They continued to de-emphasize buttons and made the infotainment system easier to use in the process. It was a really clean look that was nicely accentuated with satin Rosewood trim on the dash and the doors, hand stitched materials that included semi-aniline leather and the microfiber.
There still is a ways to go but the interior of the XT5 approached the sumptuousness of European luxury crossovers. Cadillac has file cabinets full of slick methods on how to luxuriously outfit the interior of a vehicle. The XT5 includes five interior color and trim choices, with decorative trim options ranging from carbon fiber to two types of aluminum and three types of genuine wood. They do know what they're doing but some time that can lead to arrogance.