Black Democrats Dominate Local Vote
Burt Levine | 11/11/2016, 10:59 a.m.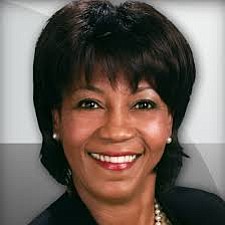 African American Democrats won more than two dozen legislative, judicial and administrative post across Harris County and the Houston area Tuesday night in news breaking election returns. The election saw Democratic voting in the Houston area that resulted in the most Democrat upsets in recent Harris County election history.
Although President-elect Donald Trump had a huge night across the country including winning the Lone Star State, he was more so than any other Republican running statewide in 20 years. Trump won Texas 52.39 to 43.34 compared to four years ago when Mitt Romney won Texas by 57.17 to 41.38. In Harris County, Clinton carried Harris County by 54.16 percent or with 706,471 votes compared to Trump's 41.78 percent or 544,960 votes. In Fort Bend, Clinton won as the first Democrat to win countywide in more than two decades with 51.37 percent or 134,475 votes to Trump's 44.78 percent or 117.212 votes. However, unlike in Harris County, Fort Bend Republicans won everything countywide in Fort Bend County but by closer margins than ever for Fort Bend County contests.
In Harris County, Congress Members Al Green won 81.16 percent of the vote or 108,296 votes to Jeff Martin's 18.84 percent 25,142 votes and Sheila Jackson Lee won 73.49 percent or 149, 928 votes to Lori Bartley's 23.65 percent or 48,248 votes.
African American Democratic nominees for Congress against Pete Olson, Mark Gibson and Rail Road Commissioner against Wayne Christian, Grady Yarbrough lost. African American Child Protective Services Attorney Candace White won Harris County for the First Court of Appeals but lost in the Court's nine other counties to lose.
African American Rodney Ellis won to succeed the late El Franco Lee on Harris County Commissioner's Court in the seat that is the only minority and Democrat on that court. African American Boris Miles will now fill Ellis' open Senate as he won his Texas Senate race. Shawn Thierry also was successful in claiming victory to succeed Miles.
African American Democrat judges and judge nominees won every countywide judge race including Alexandra Smoots-Hogan, Ursula Hall, Hazel Jones, Nikita "Nikki" Harmon, Robert Johnson, Elaine Palmer, Ramona Franklin, Maria Jackson, George Powell and Darrell Jordan for County and District Court benches.
Ann Harris Bennett beat incumbent Mike Sullivan for Harris County Tax Assessor and Voter Registrar on her second swipe at him. African American Bennett, in 2012 forced Sullivan to win with less than 50 percent of the vote, due to a third party candidate in the race. This time Bennett won 50.31 percent or 647,382 votes to Sullivan's 49.69 percent or 639,527 votes. African Americans now hold for the first time this office responsible for collecting and assessing all property taxes, fines, and fees for Harris County such as vehicle and permit registrations and for registering voters. Sullivan was adamant against online voter registration. Bennett is for it.
African American State Rep. Ron Reynolds won 67.97 percent or 45,684 votes against his Republican opponent, African American former Fort Bend ISD Trustee Ken Bryant, who won 32.03 percent or 21,531 votes. Reynolds in 2010 was elected to become Fort Bend County's first African American State Rep. in modern history.
Hispanic American Republican Maggie Jaramillo also won Tuesday in Fort Bend to become its first Latina elected judge. Former Rosenberg Mayor Republican Vincent Morales won his race to become Fort Bend's first Hispanic American Fort Bend County Commissioner.
African American Democrats Frank Fraley, Teana Watson and Brian Middleton ran for Fort Bend County District and County Court benches and came closer than any Democrat in decades to winning.
African American Republicans Judge Clyde Leuchtag and Kevin Fulton lost to white Democrat opponents despite their Herculean efforts in black precincts. But African American Republican Will Hurd (R-San Antonio) made history becoming the first black Republican Texas U.S. Rep. to win re-election in Texas' CD-23 that every other year for many years has switched from Republican in Governor election years to Democrat in Presidential years.


Keep in the know on Houston area politics and Houston area election issues with Burt Levine. Share this story online at www.stylemagazine.com.