Pete Rose didn't endorse Donald Trump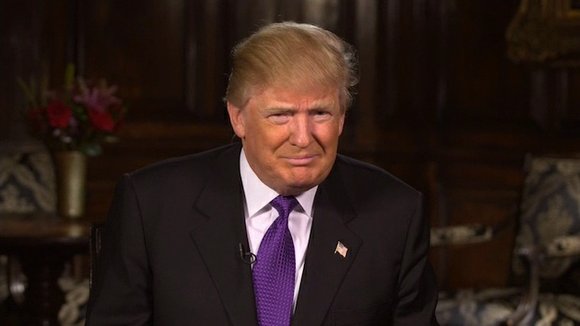 A bit of a curve ball on the night before Ohio's primary.
Many assumed that the Ohio baseball legend Pete Rose had thrown his support behind Republican presidential front-runner Donald Trump after the businessman tweeted a picture on Sunday showing an image of a ball signed by Rose with a reference to his signature phrase: "Mr. Trump, Please make America great again."
However, Pete Rose attorney Ray Genco told CNN Monday there was never an endorsement.
"Pete has made a point not to 'endorse' any particular presidential candidate," he said in a statement.
"He believes that who to vote for is a decision each voter should decide for him or herself," Genco added. "Both the left and right are baseball fans -- and it is those institutions and their people that make America exceptional."
Genco also said in the statement, "Pete did not send any candidate a baseball or a note of endorsement."
When asked about the Trump tweet and Genco's claim that Rose never sent a ball, campaign spokeswoman Hope Hicks pointed out that the campaign had never confirmed any endorsement, and reiterated that the candidate simply received a baseball and posted a picture of it.
"We gotta let Pete Rose in the Hall of Fame," Trump said during a Sunday rally in West Chester, Ohio hours before sending the tweet, according to Cincinnati.com.
In 1989, Rose was banned from the sport for life after evidence surfaced that he bet on games, including those of the Cincinnati Reds teams he played for and managed.
Despite the revelations, Rose remains an immensely popular figure in his home state of Ohio, home to a crucial primary contest on Tuesday.
In January, the Reds announced that his number 14 will be retired by the organization this summer during a weekend-long celebration of his career. According to MLB.com, the team has also commissioned a statue to be built in honor of the game's all-time hits leader.
But Rose remains persona non grata with the league, which in December 2015 denied his latest bid for reinstatement.
"I am also not convinced that he has avoided the type of conduct and associations that originally led to his placement on the permanently ineligible list," current commissioner Rob Manfred wrote in his decision.
For more information go to http://www.cnn.com