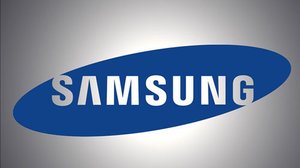 Samsung is headed to SXSW Interactive in a big, big way. Announcing the premier of Galaxy Life Fest, a three-day music event created for Galaxy owners and SXSW Interactive, Gold and Platinum badgeholders from Friday, March 11 through Sunday, March 13.
The event will feature acts including Public Enemy and the debut live performance from ColleGrove, the new superstar duo composed of 2 Chainz and Lil Wayne. The beat goes on with a stacked artist lineup including The Arcs, Sia, The Strokes, Elle King, and Santigold.
Wondering how to get in on the Galaxy Life Fest action? Using a Galaxy device, fans can unlock the opportunity to attend the Galaxy Life Fest through one of two ways: existing Galaxy owners can visit the Samsung Studio on the morning of a performance to receive their wristband for entrance to that evening's show, or consumers who purchase the Samsung Galaxy S7 or Galaxy S7 edge at the Samsung Retail Pop-Up inside the Samsung Studio in Austin will receive an all-access pass to all three days of the Galaxy Life Fest.
SXSW Interactive, Gold and Platinum badgeholders can go to the Samsung Studio at 11am day of show and get pre-wristbanded for entry or go to the Fest at 5th and Guadalupe night of, where entry is first come, first served.
Samsung Galaxy Life Fest Schedule
Friday, March 11
7:00pm CT - Doors/DJ- Mel Debarge
8:15pm CT - Santigold (Live Broadcast from Samsung 837 NYC)
9:30pm CT - The Arcs
11:00pm CT - The Strokes
Saturday, March 12
7:00pm CT - Doors/DJ- DJ Mick
9:00pm CT - Public Enemy
10:30pm CT - Lil Wayne & 2 Chainz
Sunday, March 13
7:00pm CT - Doors/DJ- Mel Debarge
9:30pm CT- Elle King
10:45pm CT - SIA
For more information go to http://www.sxsw.com